When my daughter was ready to transition to chapter books, early chapter books became her preferred choice. These books offer a less overwhelming reading experience with their larger fonts, shorter chapters lengths and illustrations.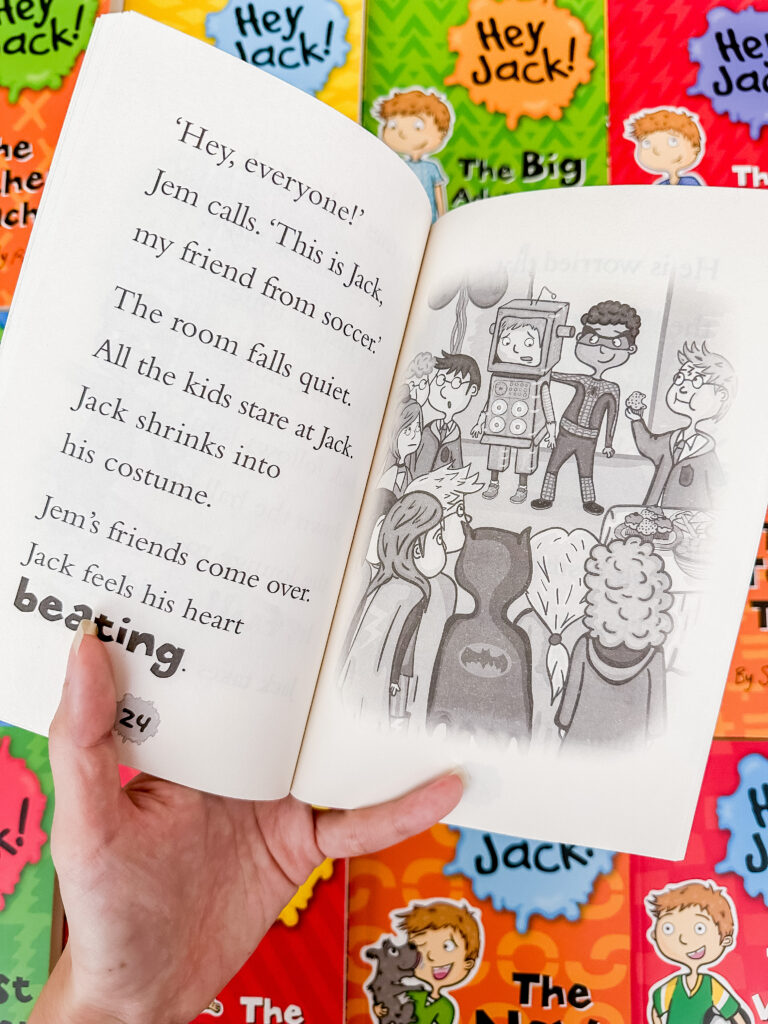 The Hey Jack! series is one of the top recommendations for early chapter books. Each book consists of 3 chapters, with fewer than 50 pages per book. With a simple and easy-to-follow storyline, this makes them perfect for readers to build their reading stamina.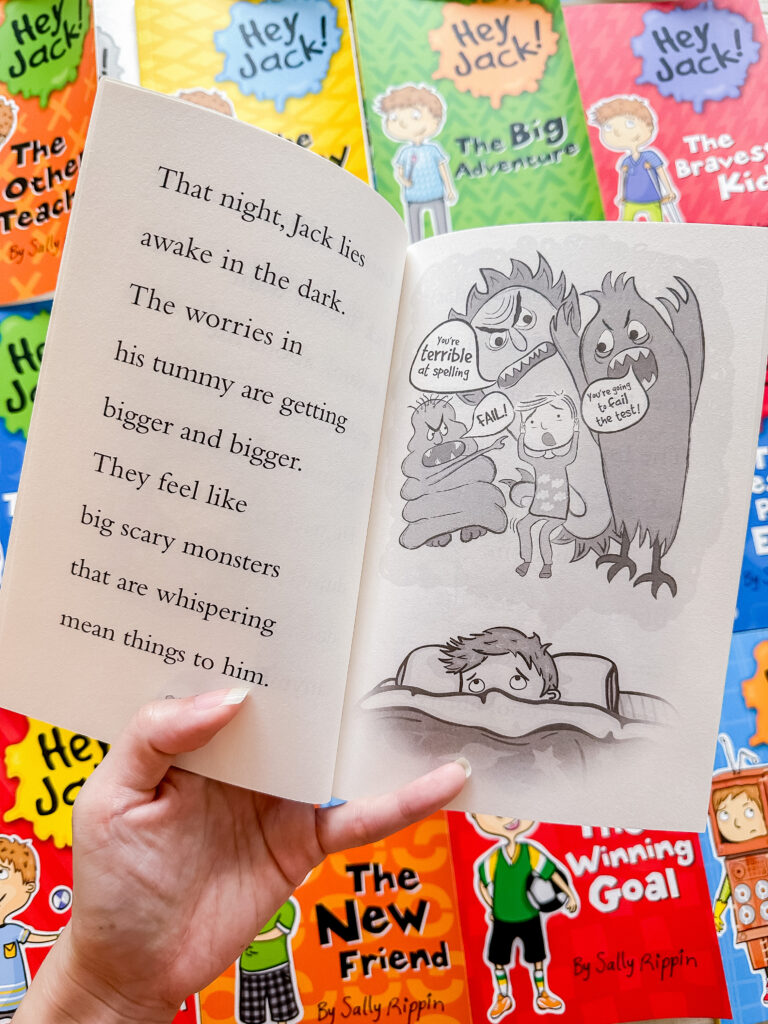 What I love about the Hey Jack! books is their emphasis on important values such as kindness, friendship and self-awareness. In each book, Jack encounters challenges in managing his feelings and situation. Through self-awareness and guidance from parents and friends, Jack learns valuable lessons about empathy, understanding, and being a kind person.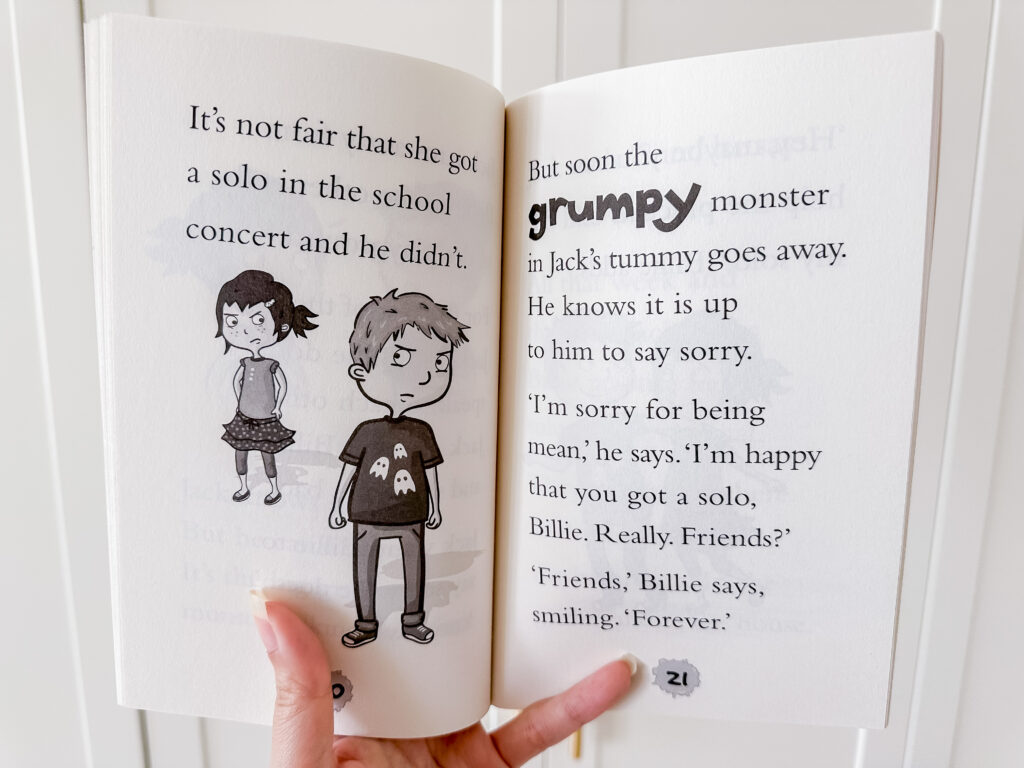 In "The New Friend"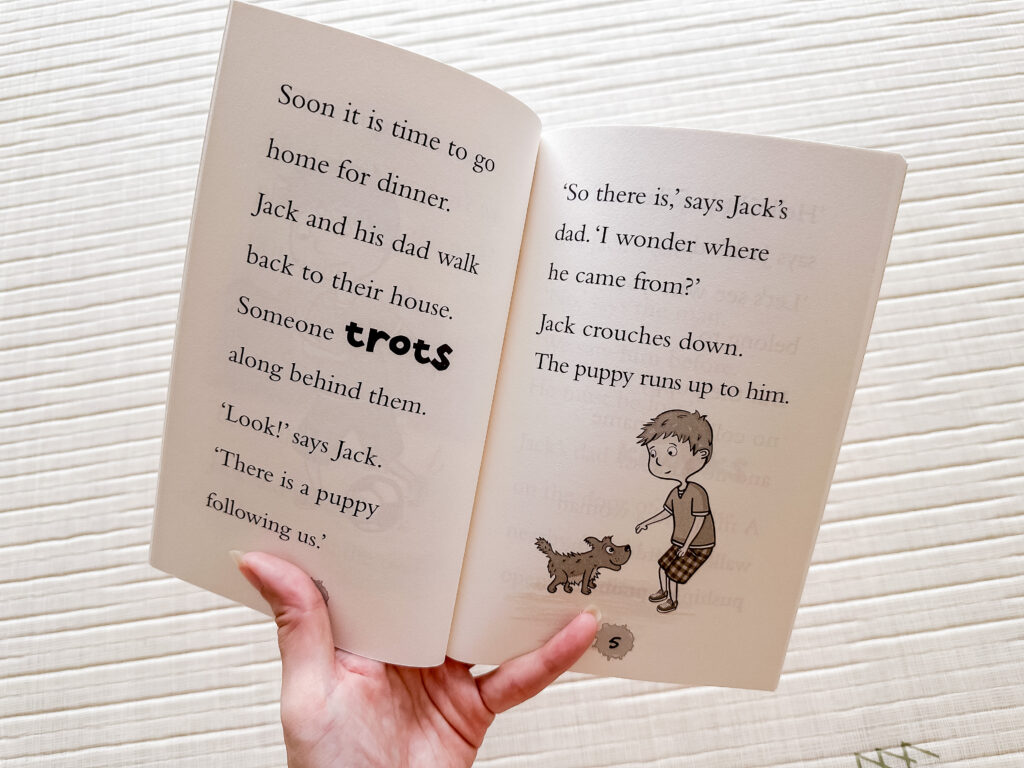 Jack and his dad stumbled upon a lost puppy and decided to bring it home for the night before searching for its owner the next day.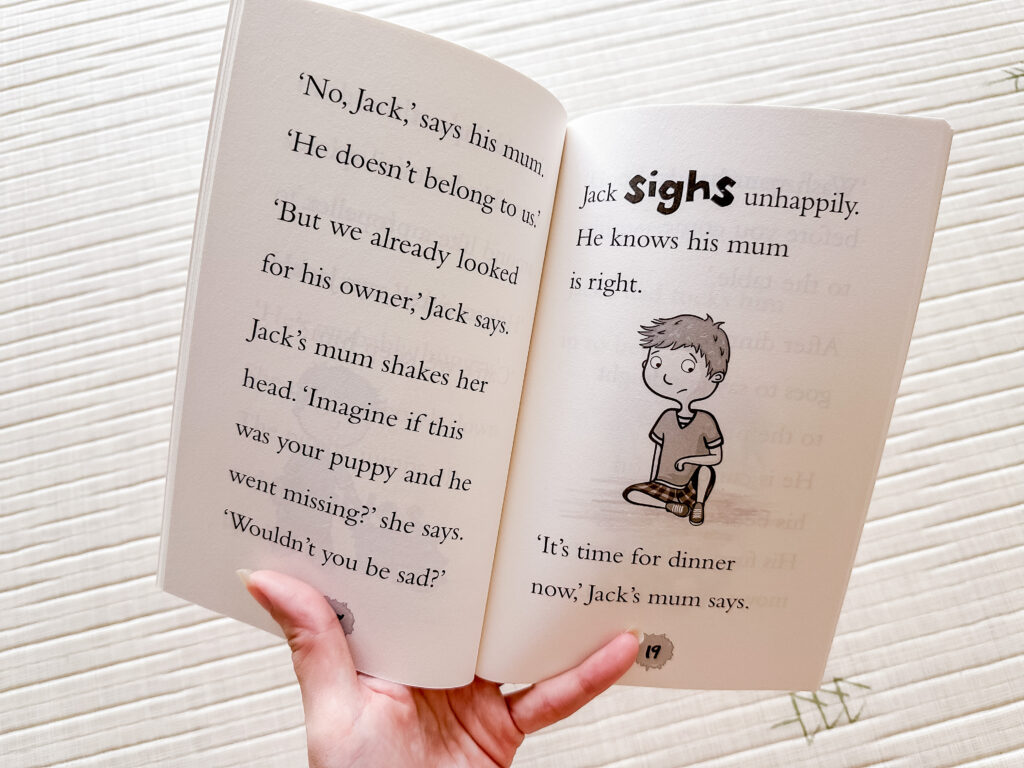 Jack really like the lost puppy and asked if they could keep it instead. His mother then posed a thought-provoking question: What if the puppy belonged to Jack and someone else decided to keep the dog instead of looking for its rightful owner?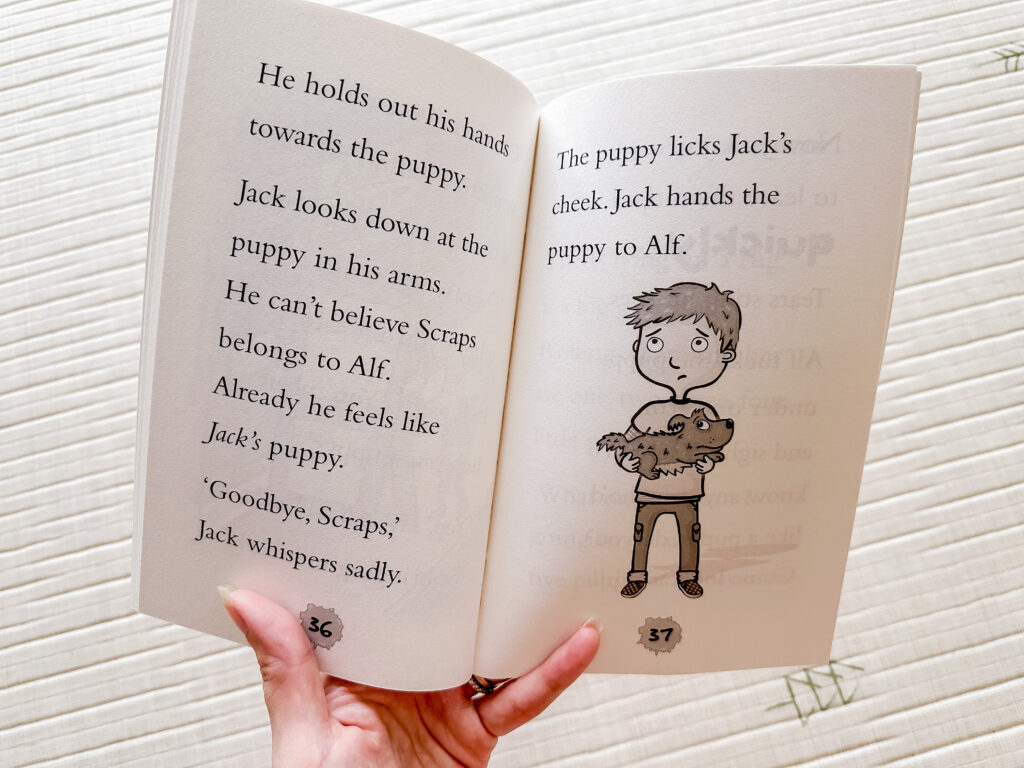 It was a powerful lesson in empathy and responsible decision-making. Jack realized the significance of his mother's words. He understands that it was crucial to do the right thing, even if it meant letting go of something he dearly wanted.
While most early chapter books are typically recommended for children aged 5-8, it's important to remember that each child learns to read at their own pace. It's essential to consider your child's individual reading abilities and choose books that align with their current skill level to ensure an enjoyable and successful reading experience.