Science books are fantastic resources for helping children grasp complex concepts and develop a better understanding of the world. Young children have strong preference for storybooks with casual information. These books not only introduce them to new and interesting topics, but also foster a genuine curiosity and enthusiasm for learning. By providing causal explanations and connections, these storybooks help our children make sense of the world around them.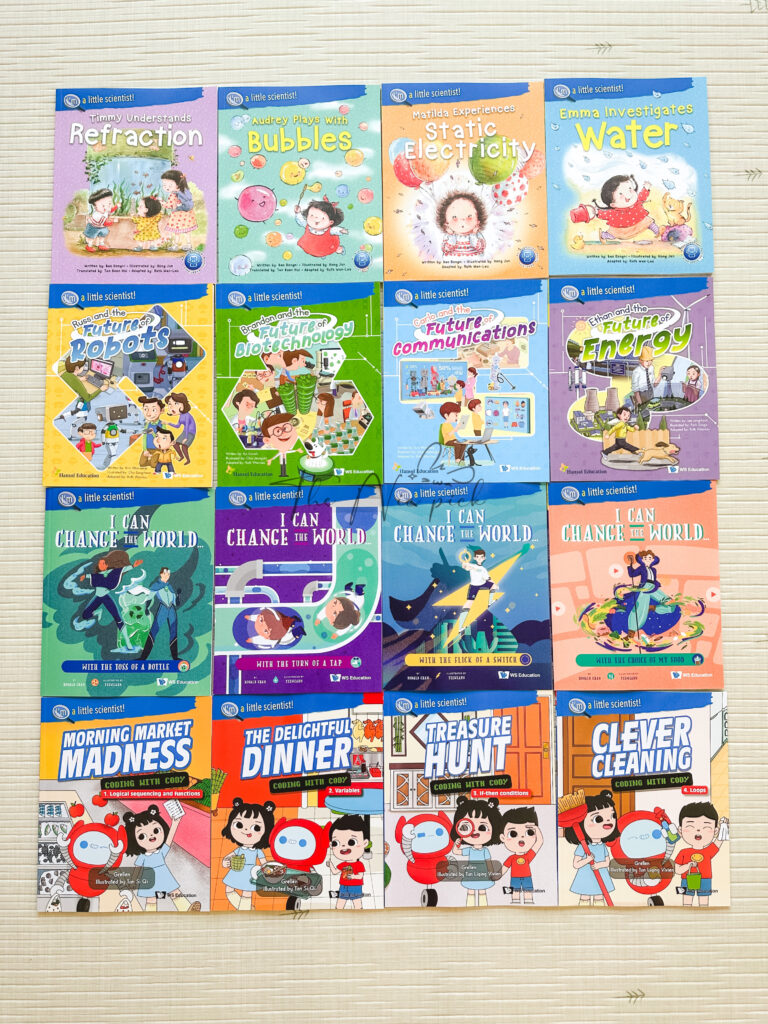 "I'm a Little Scientist" by WS Education comes in 4 different sets, introducing scientific concepts to young children using captivating illustrations and playful activities. The books encourage our children to ask questions and foster curiosity. This helps them gain a deeper understanding of the world around them.
"I'm a Little Scientist" Set 1
Little Scientists (Suitable for age 3-8)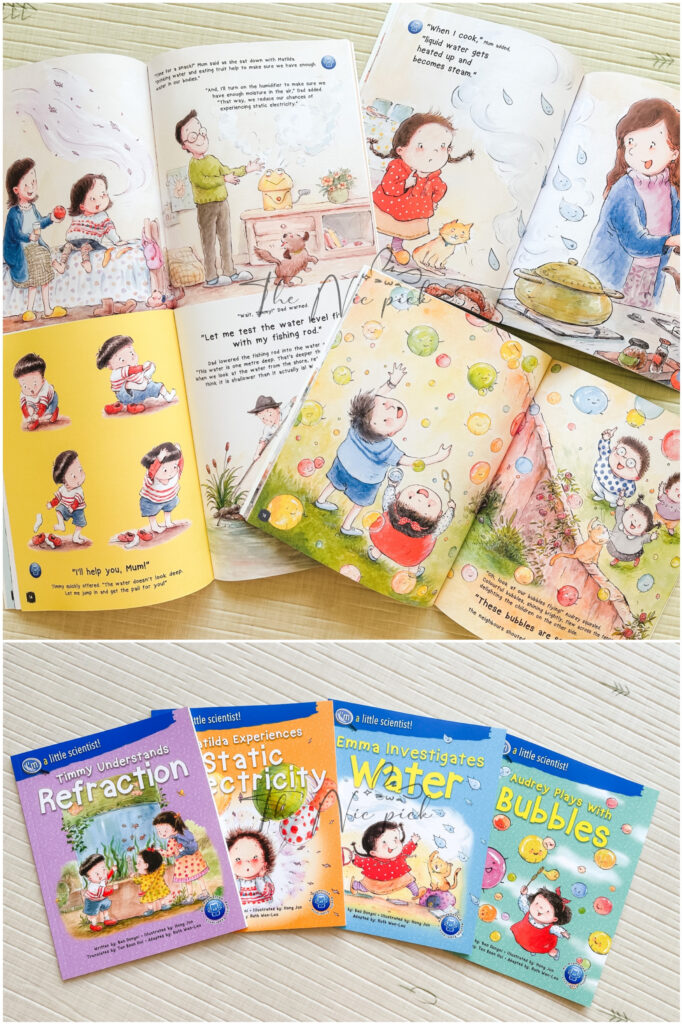 This set of books is a true gem, featuring some of the most beautiful illustrations I have ever come across for children's science books. The artwork is captivating, bringing the scientific concepts to life in a visually engaging way. Each topic is beautifully explained with clear explanations and captivating illustrations, making it a joy for both children and adults to explore.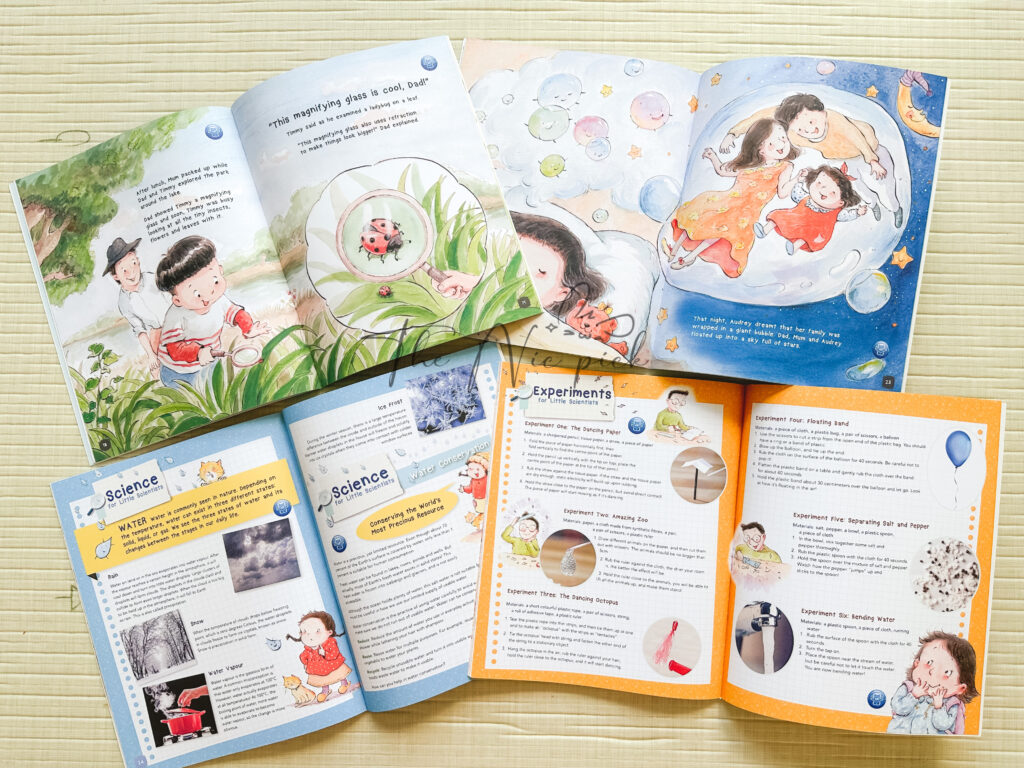 Topics include static electricity, the water cycle, understanding refraction, and unraveling the mysteries of how bubbles work. What makes it even more special is that it includes hands-on experiments that children can do, adding an interactive element to the learning experience.
"I'm a Little Scientist" Set 2
And the future of… (Suitable for age 6-12)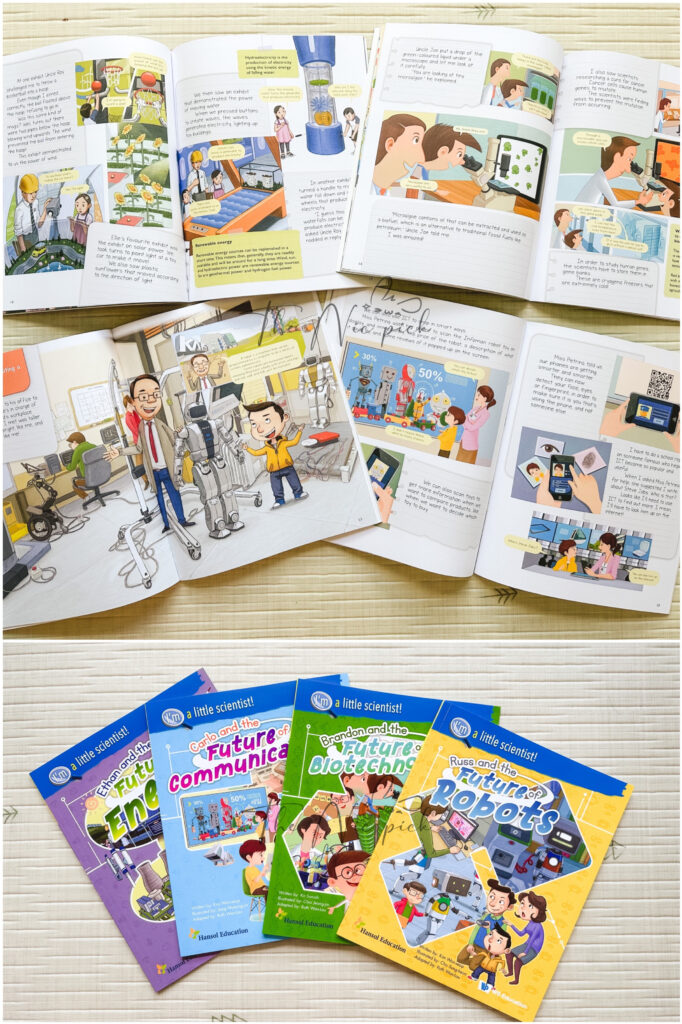 This set has become one of my personal favorites, with stories that introduce specific topics, exploring their significance and real-life applications. These books not only highlight the present impact but also delve into how these topics shape and enhance the future.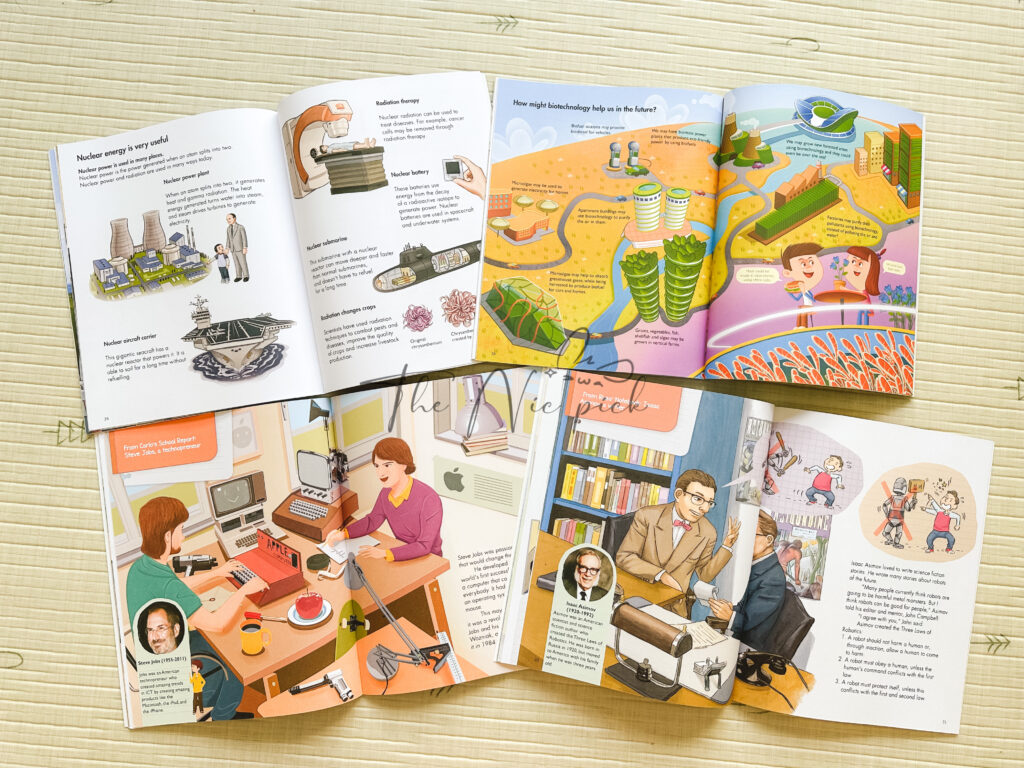 Exciting topics covered include Robots, Renewable Energy, Biotechnology, and Communications. Each book also provides character introduction and how historical events shape our world today and the future.
"I'm a Little Scientist" Set 3
I can Change the World (Suitable for age 6-12)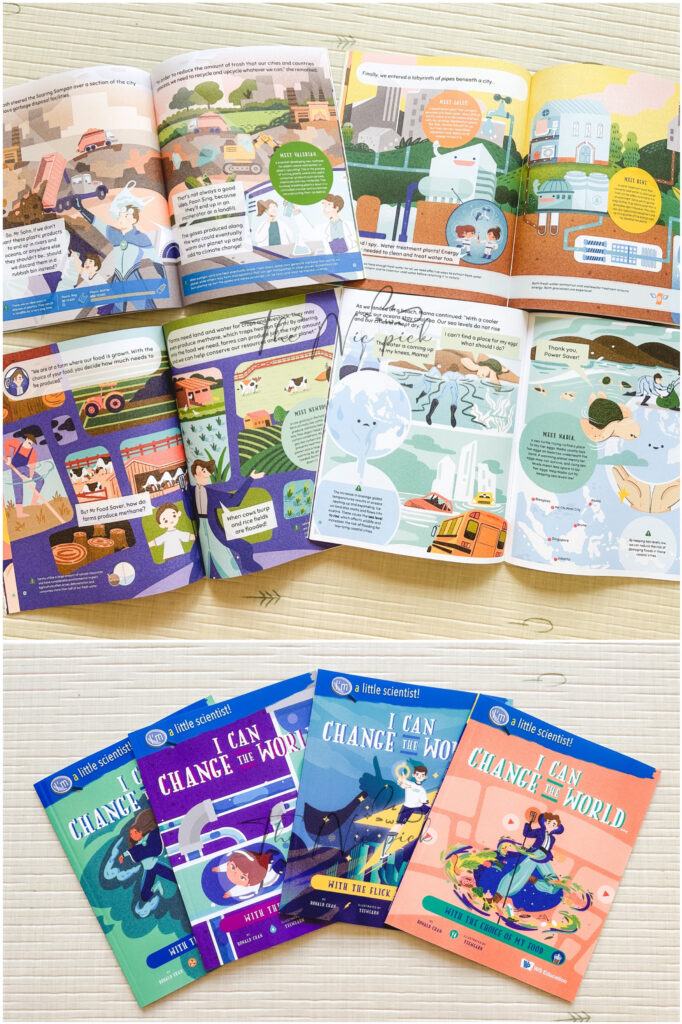 In this series, children will discover the power of small actions in making a positive impact on our world and the environment. They will learn about the importance of conservation, sustainability, and taking responsibility for our actions to create a better future for everyone.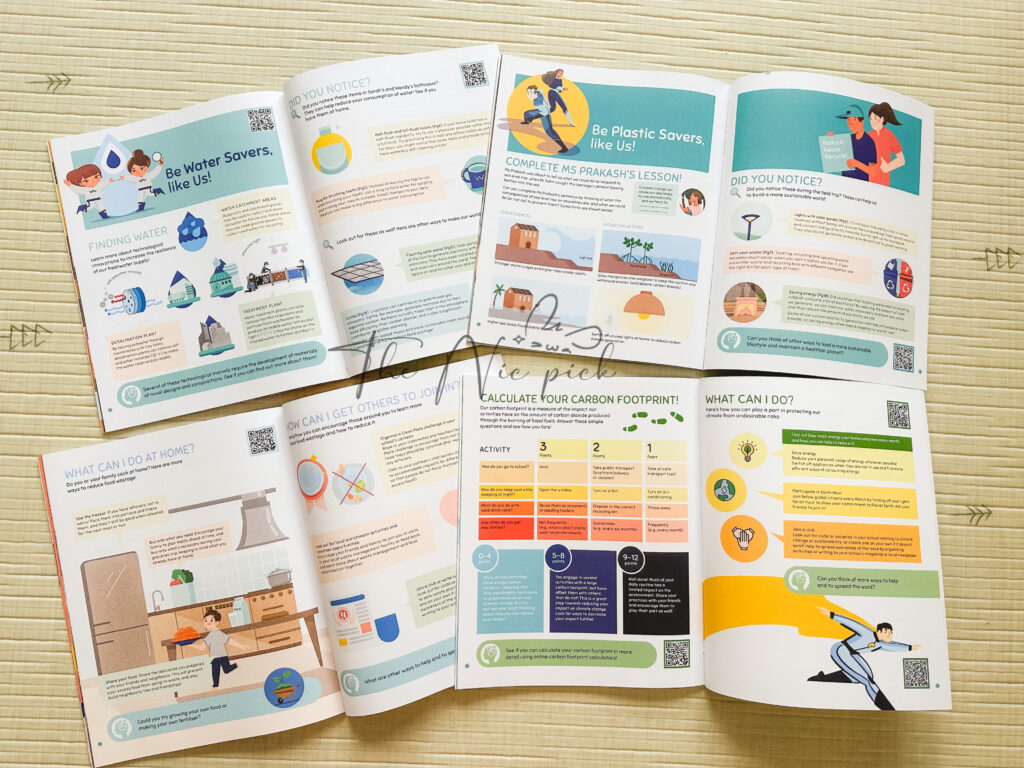 The topics covered in the series include food wastage, energy conservation, water conservation, ocean pollution, and recycling. Each book concludes with a helpful recap of the content covered and provides additional discussion topics for parents to engage in with their children.
"I'm a Little Scientist" Set 4
Coding with Cody (Suitable for age 3-8)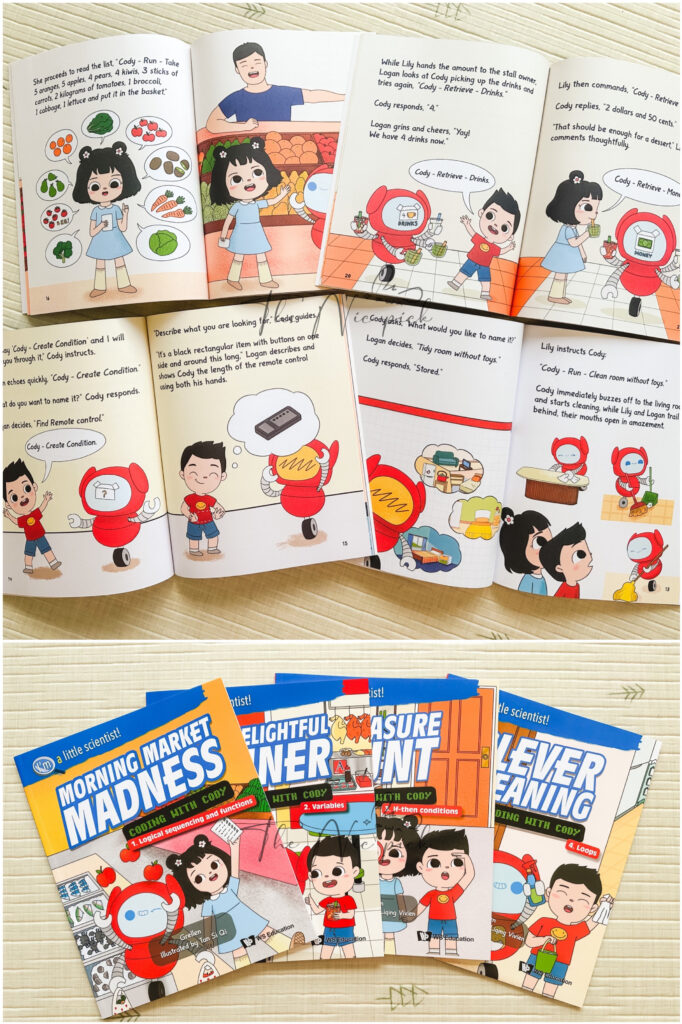 Coding with Cody uses storytelling to introduce children to the world of coding. Through engaging narratives, children discover how coding is applied in various aspects of daily life, making tasks easier and more efficient. This unique approach not only familiarizes children with the fundamentals of coding but also sparks their curiosity and imagination.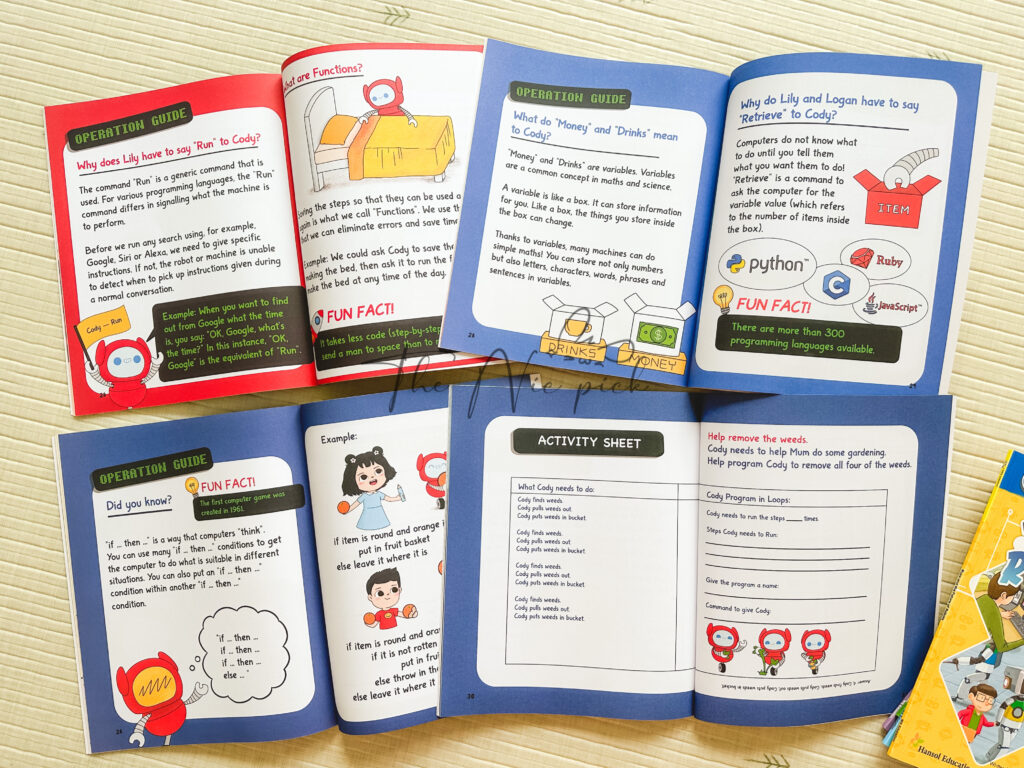 The topics covered in the series range from introducing basic coding concepts to exploring more complex coding commands. Each book includes engaging discussions and mini activities that reinforce the concepts learned and encourage further exploration and discussion with your child.
I truly appreciate how these books spark meaningful discussions between me and my children. It's incredible to see how reading becomes so much more enjoyable when they are actively engaged and involved in the stories. It creates a wonderful opportunity for us to connect, explore new topics, and deepen our understanding together.