I remember my school days when I had this thick Grammar handbook. I used to hug it during exams, desperately trying to memorize as much as I could. It was dull and challenging to memorize them.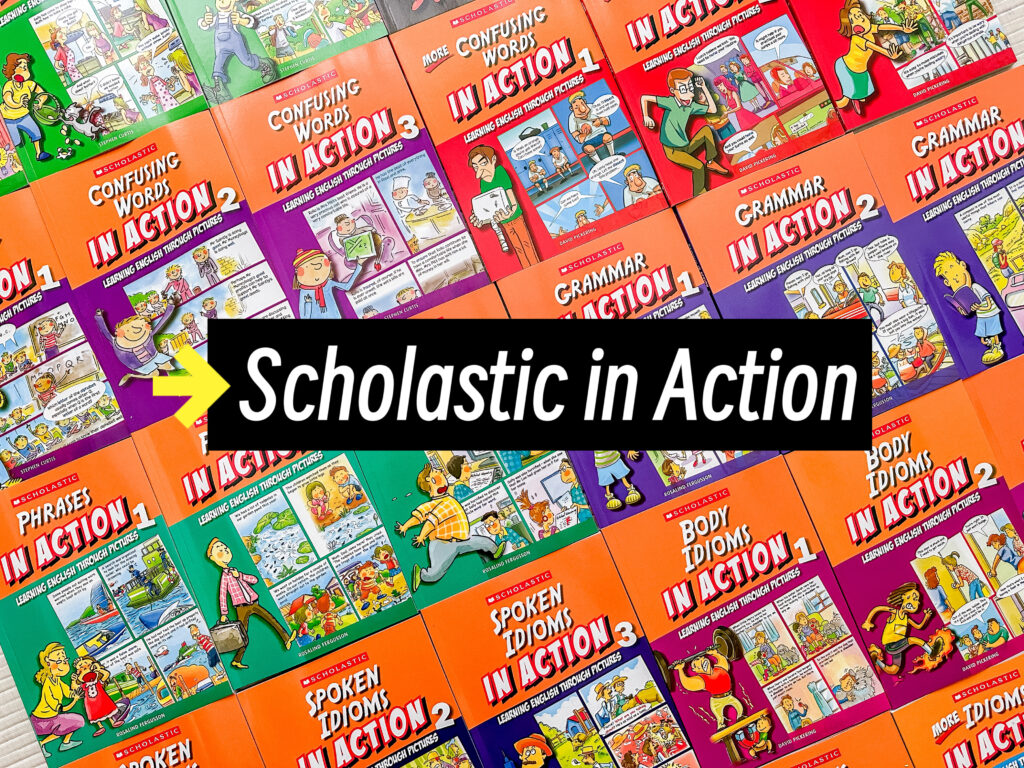 I was excited when I discovered the Scholastic In Action Series. It comes with 16 mini-series, covering topics like Grammar, Prefixes, Proverbs, and more. I love how they make use of comic strips to teach our children these concepts. I wish I had these when I was younger!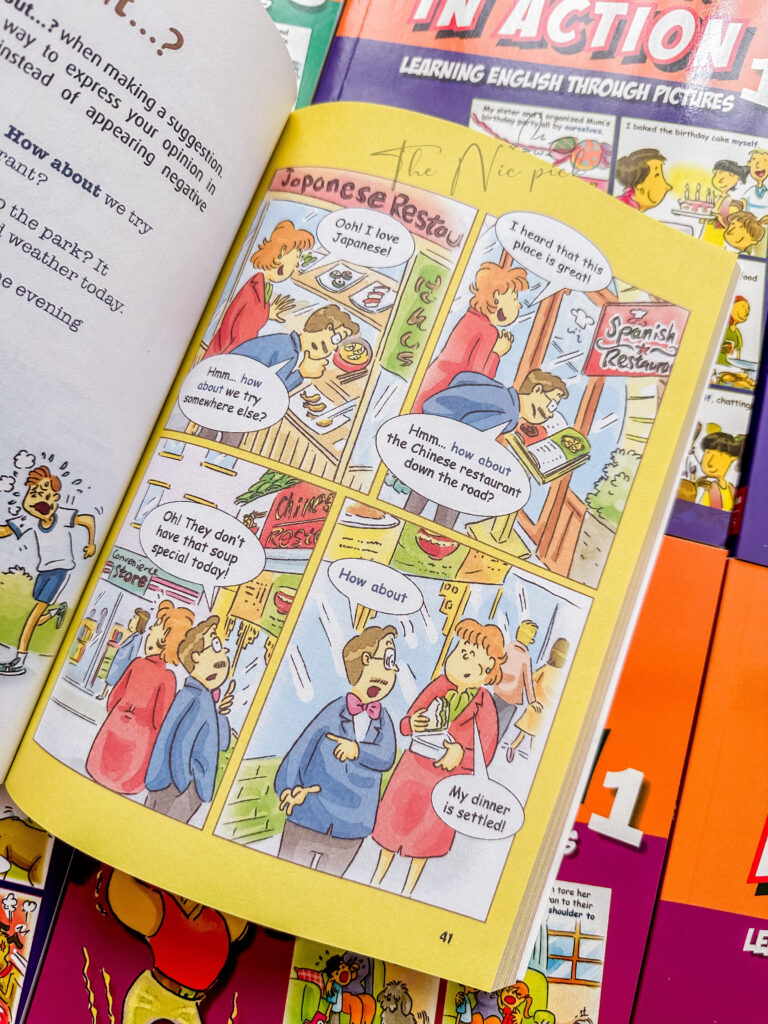 Each series introduces new rules to our children, followed by comic strip illustrations as examples. This method not only makes learning enjoyable but also highly interactive for them.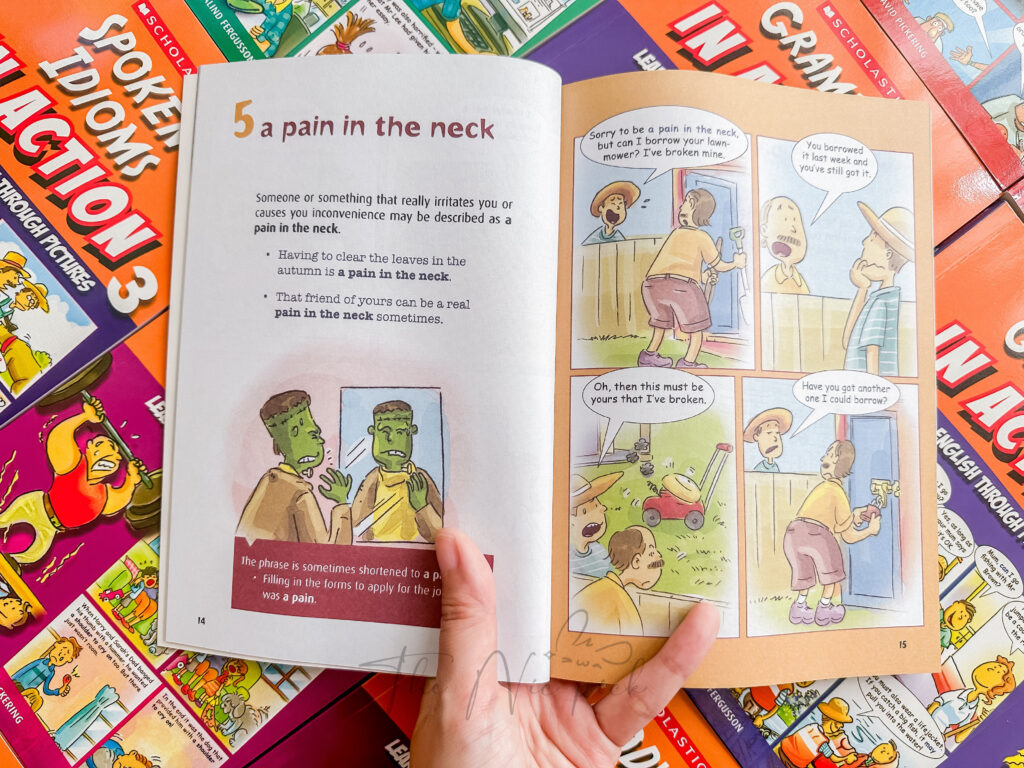 I also appreciate how they've organized the table of contents, making it incredibly easy for us to reference specific topics.
Today, I'll be sharing three mini-series that I believe will be incredibly helpful for children in primary school or those getting ready for it.
Grammar in Action
There are 3 mini-series within Grammar In Action. Our children will explore topics ranging from Nouns and Adjectives to Punctuations. These series provide a comprehensive understanding of essential grammar concepts.
Phrases in Action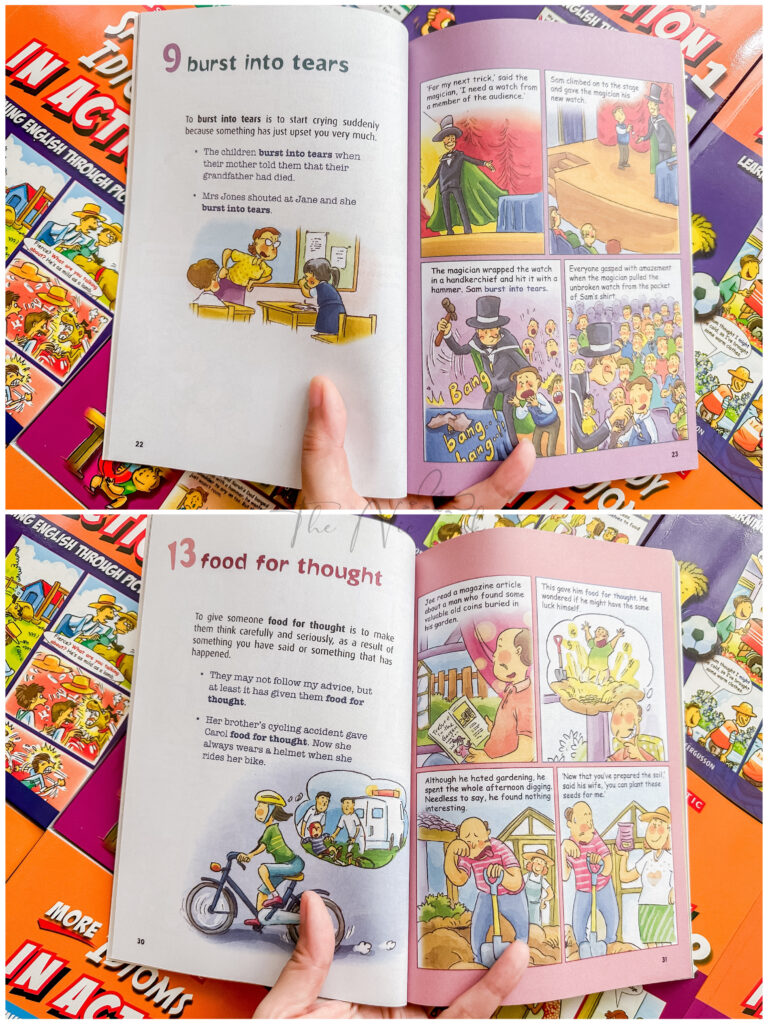 Words almost never stand alone; they are usually part of phrases or sentences when used in language. When learning new words, associating them with phrases can enhance understanding, reinforcing the learning process.
Idioms / More Idiom / Spoken Idioms in Action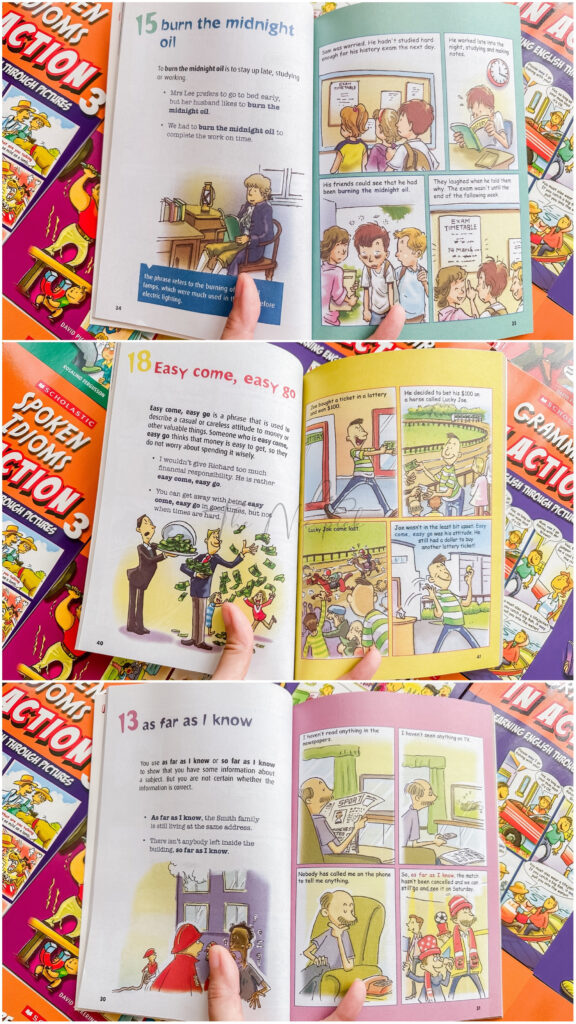 We use idioms in our everyday conversations without realising it. Idioms allow us to express ourselves in the most effective way possible. Introducing our children to idioms broadens their capacity to convey their thoughts both verbally and in writing.
That concludes our discussion for today. I'll be back tomorrow to share more about the other mini series. Stay tuned!