When I finally got my hands on Billy and the Mini Monsters, I was filled with joy and excitement, just like a child receiving a bag of candies. This series are the cutest and they are ideal for reluctant readers or even as a read-aloud book!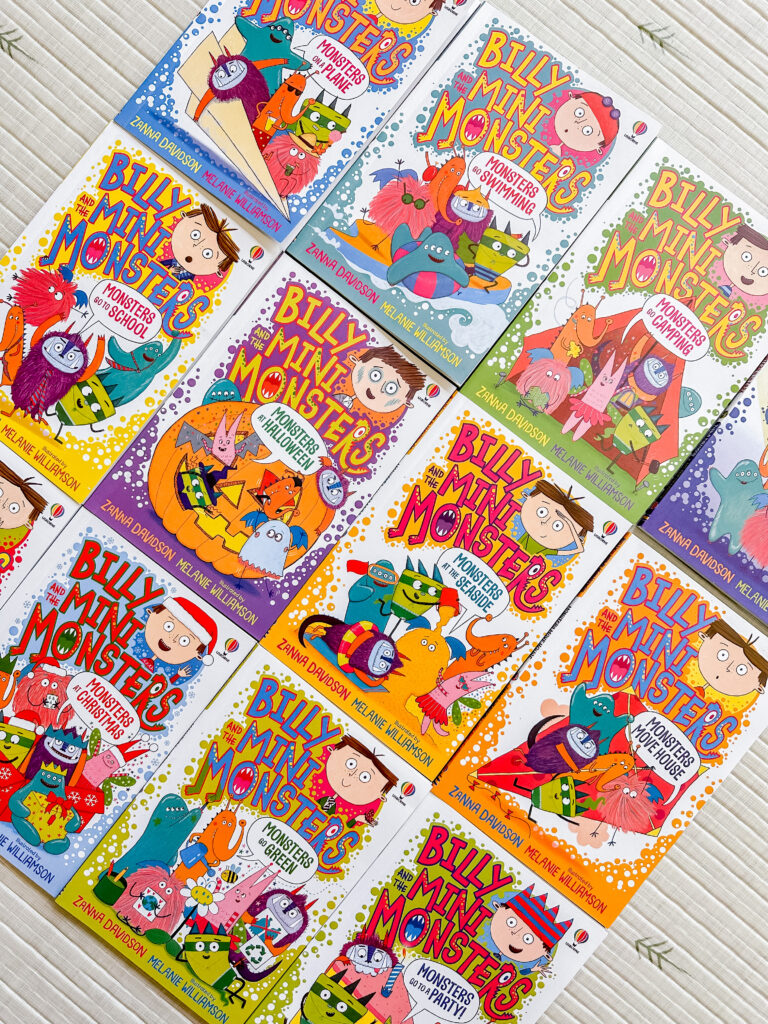 If your child is ready for more complex stories but can sometimes feel overwhelmed by too many words, these books are perfect for them! The pages are fully coloured with a combination of illustrations, maps and speech bubbles that help break up the text to make it less overwhelming for our children.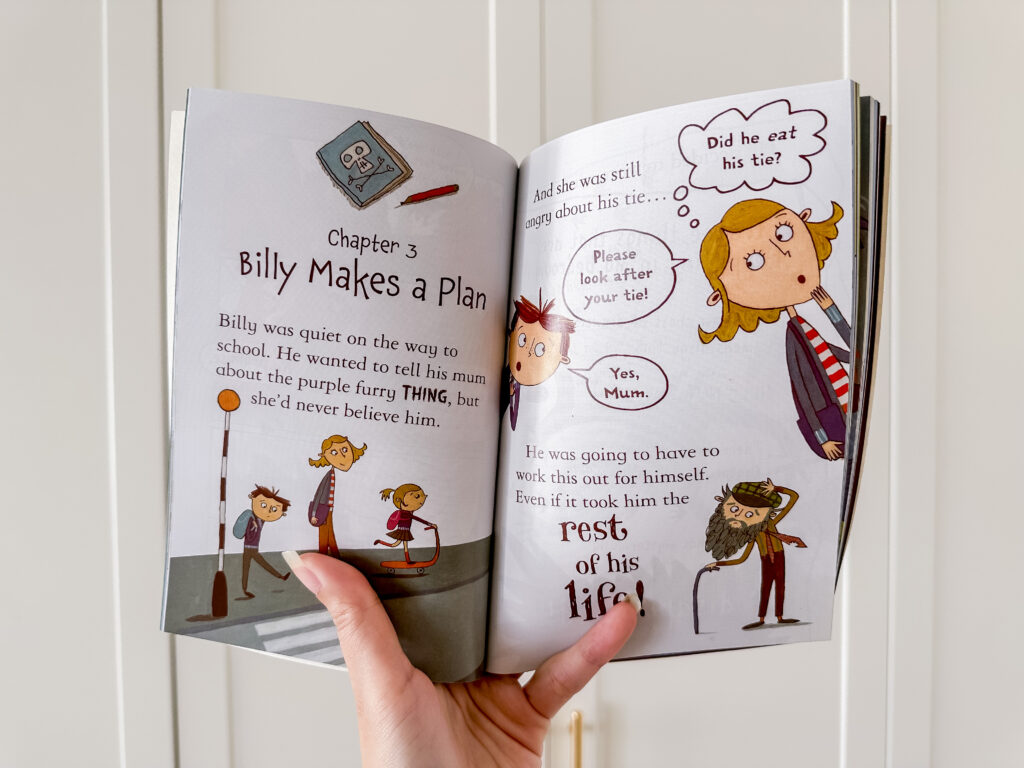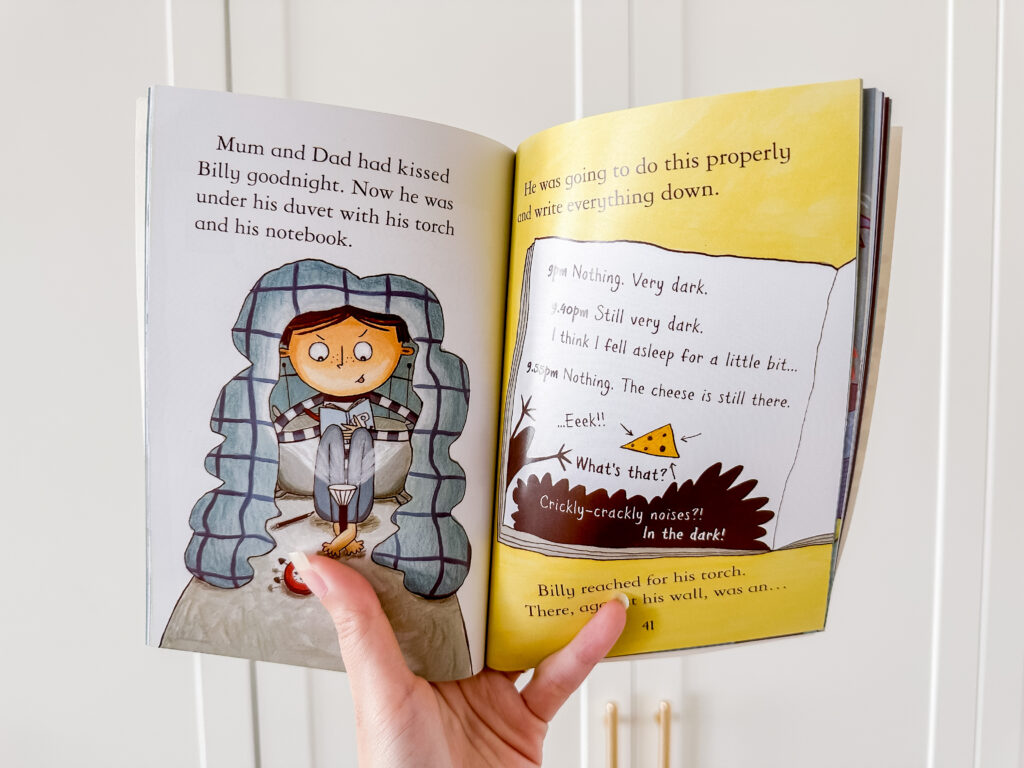 Comic strips at the end of each chapter is another plus point as it makes them even more interesting and appealing to our children.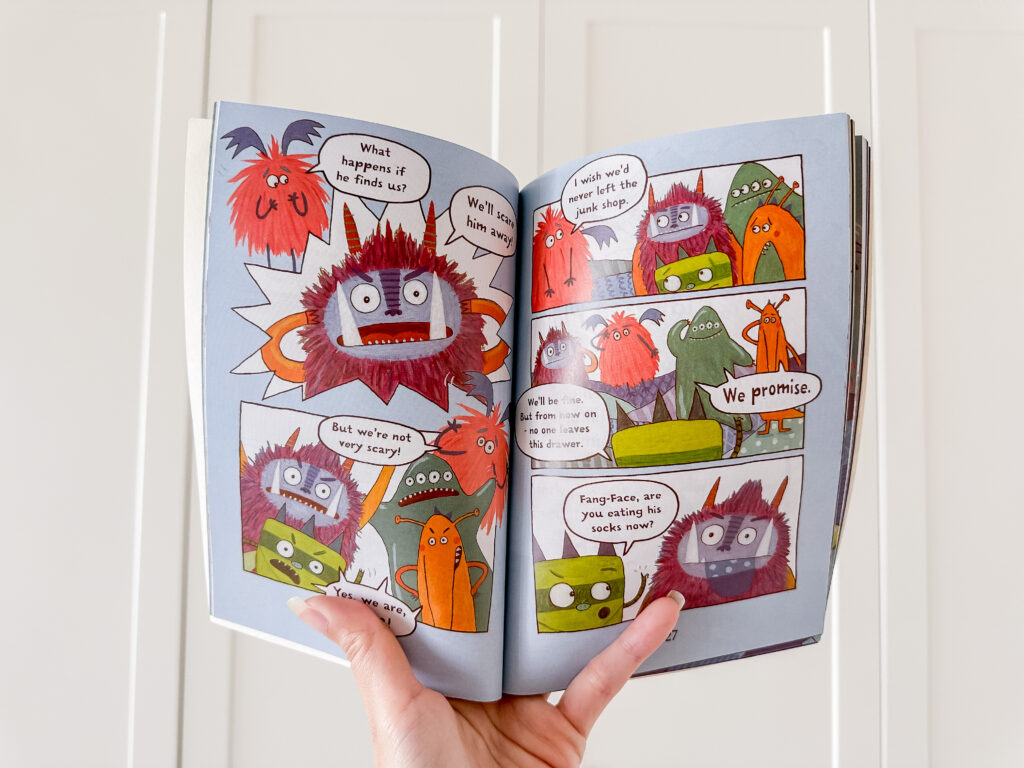 The storyline is relatable to our children as it addresses various topics from the fear of the dark to dealing with school bullies.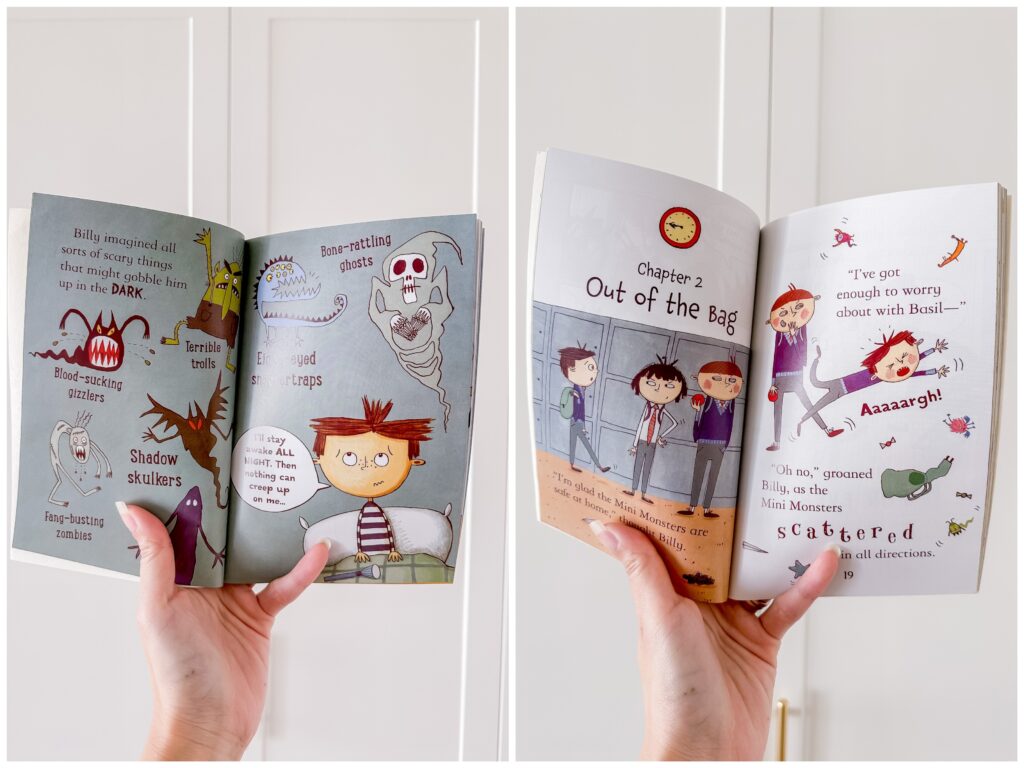 "Monsters in the Dark" serves as the series' introductory book, following the adventures of ordinary boy Billy as he stumbles upon 5 mini monsters in his sock drawers. After saving them from the washing machine, these mini monsters vow to never leave Billy. The other books in the series can be read independently.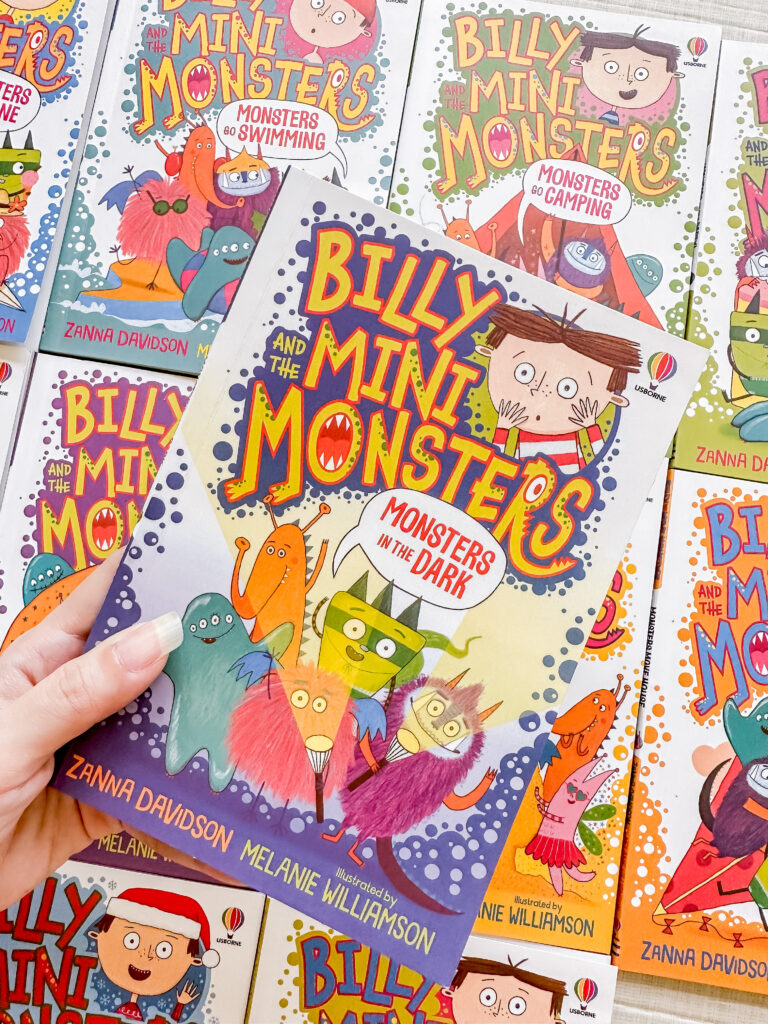 "Billy and the Mini Monsters" stands out as a truly unique early chapter book. My 3 elder kids really enjoy them. Even though my #3, who is not yet reading independently, was able to sit through the entire book due to high level of engagement with the stories. This is the only book series that I would recommend to collect them all.