While formal science education begins in Primary 3, there is no age limit to developing an interest in science and general knowledge earlier. During the early formative years, scientific concepts may appear challenging or complex for young children to understand. However, with engaging resources and approaches, children can start building a foundation of curiosity and understanding towards science from an early age.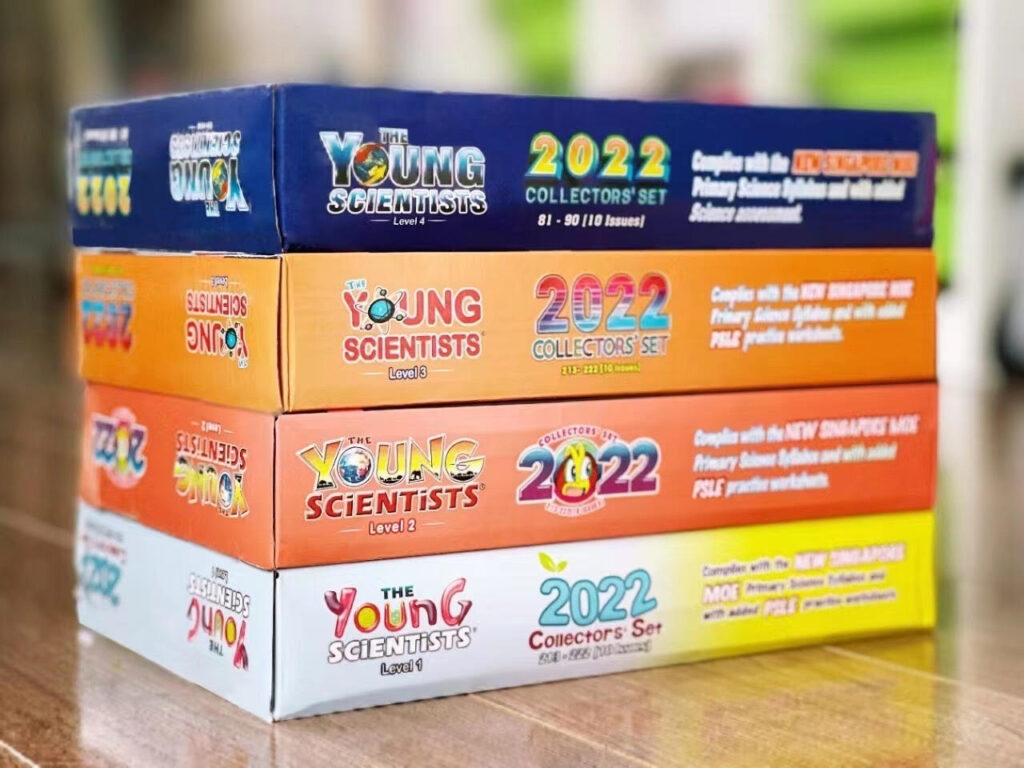 I remember asking my son a few years ago if he would like to read Young Scientists, and he said no. But one day, he surprised me by saying, "Mummy, can you get me Young Scientist?" I asked him what made him change his mind, and he told me that he had managed to read one of the copies in school and now he's keen to read the whole set.
I was amazed by how one positive experience with a copy of Young Scientists at school suddenly sparked my son's keen interest in reading the entire set. As a result, I became curious and decided to read the books myself.
There are reasons why our kids love Young Scientist:
In this write-up, I am using the Young Scientist 2021 edition.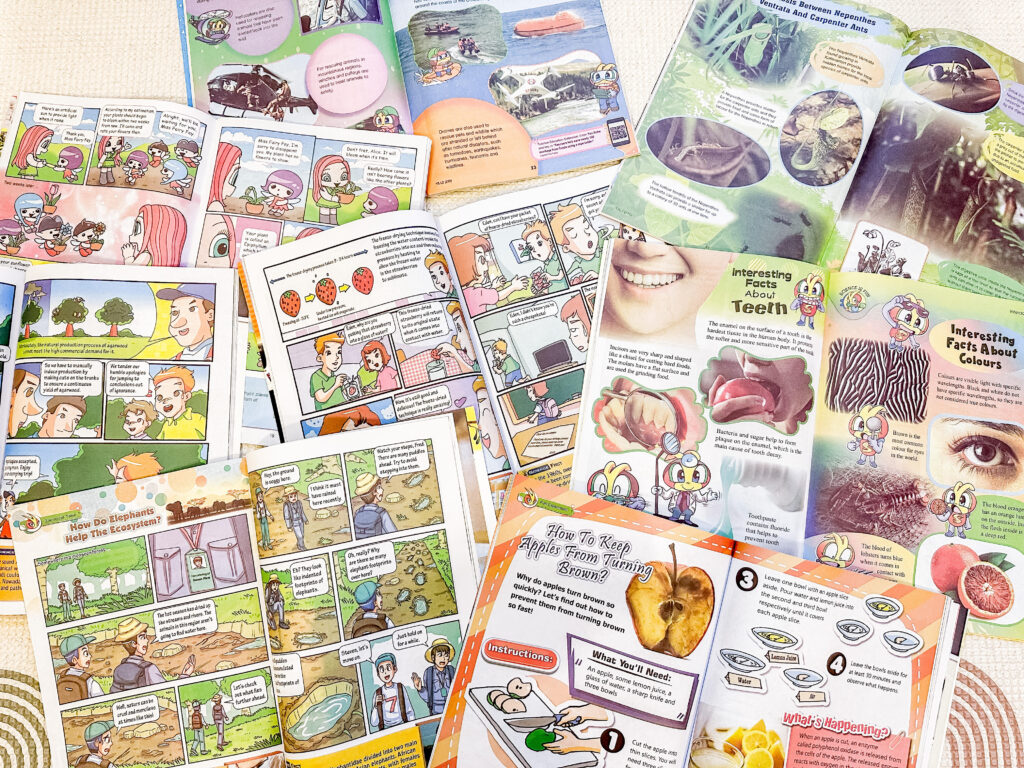 As I flipped through the pages of the magazine, I couldn't help but notice how visually appealing they were, with vibrant illustrations and graphics covering every page. Its full-colour format and dynamic comic style are sure to captivate the interest of young readers.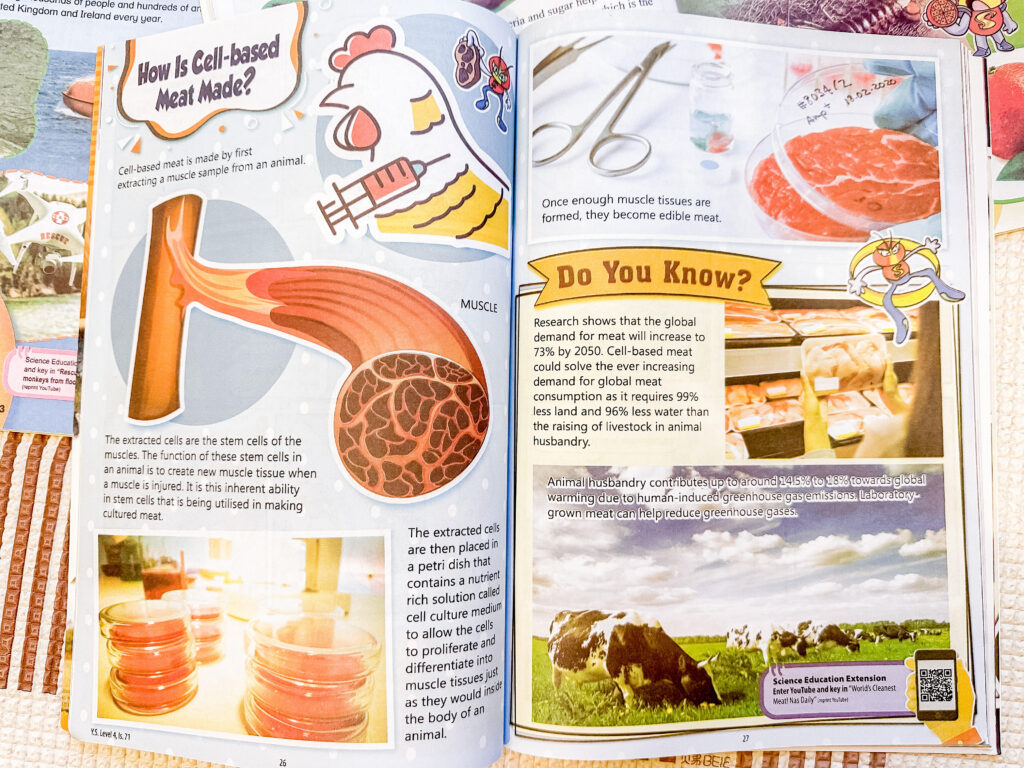 It covers a wide range of science topics through interesting articles, illustrations, and experiments. The magazine aims to inspire curiosity, critical thinking, and a love for science among young readers.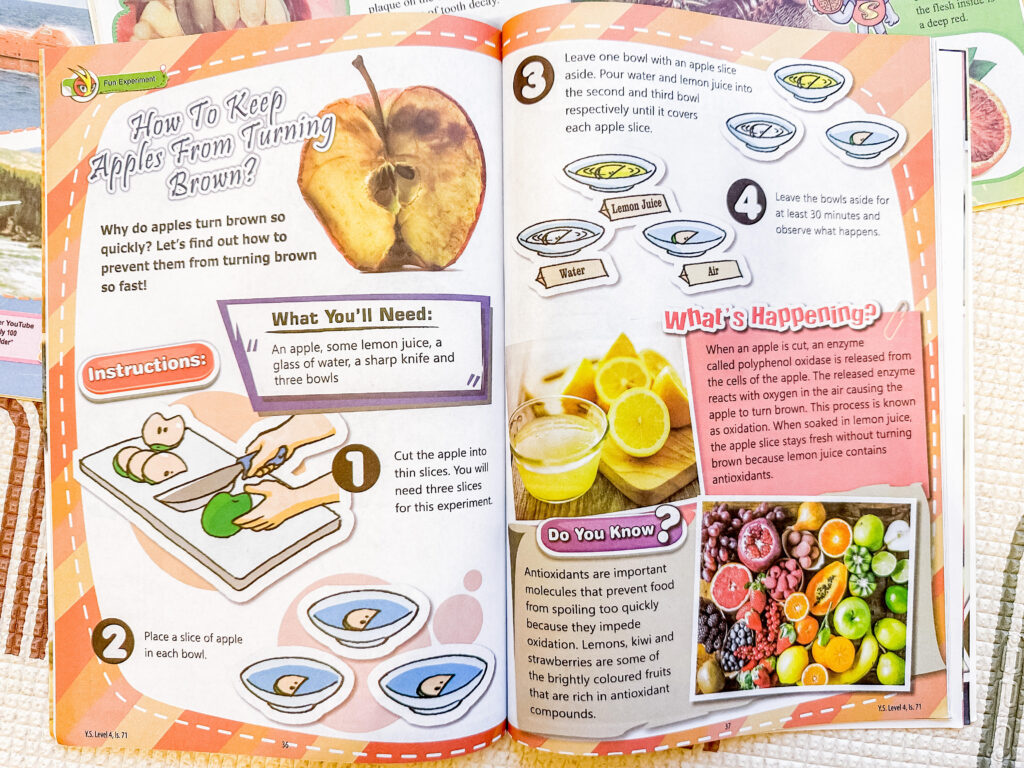 Young Scientist magazine is designed to supplement and enhance the science curriculum taught in schools. Each issue typically focuses on a specific science theme and includes engaging content designed to make science learning fun and accessible for children.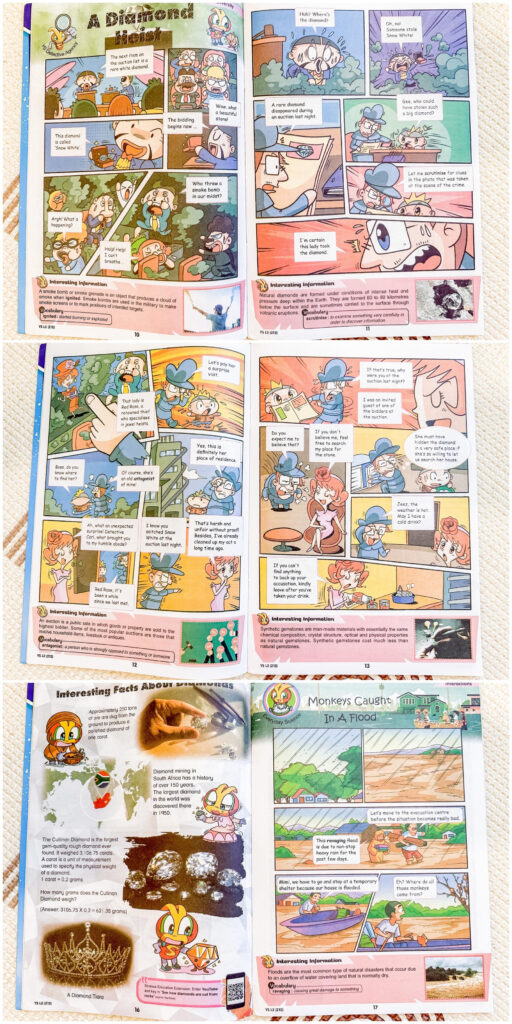 I was impressed by how The Young Scientists magazines are able to present complex concepts in a way that's easy for kids to understand. By incorporating comic strips and simple illustrations, the magazines make science more accessible to children who may feel intimidated by the subject. It's a winning approach that prevents them from feeling overwhelmed while still allowing them to learn and enjoy science.
A general guideline of the suitable age range for Young Scientists magazines:
Level 1: P1-P2
Level 2: P3 – P4
Level 3: P5 – P6
Level 4: P6 – Lower Sec
Do note that age ranges are approximate and may vary depending on the child's individual reading and comprehension level. It's always best to assess the suitability of the content based on the child's abilities and interests.
In conclusion, The Young Scientist magazines are an excellent educational resource for children. With its visually appealing and accessible format, it's a great way to inspire curiosity, critical thinking, and a love for science. If you're interested in purchasing the 2022 edition of The Young Scientists magazine, it's available for pre-order here.
PO will close on 09.04.2023