Peter and Jane books are classic readers that have been used as a reading resource for generations. Published in the 1960s, they were widely used in schools as part of their reading scheme. The revised version of Peter and Jane features modernized language and new illustrations that include a diverse range of characters, making it more relatable and engaging for young readers.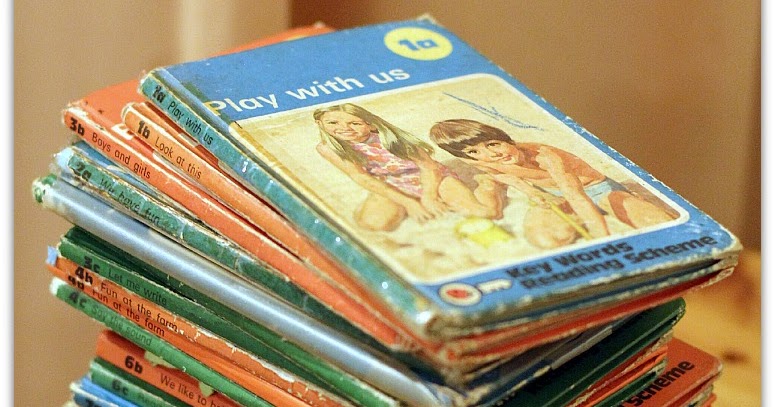 Vintage Peter and Jane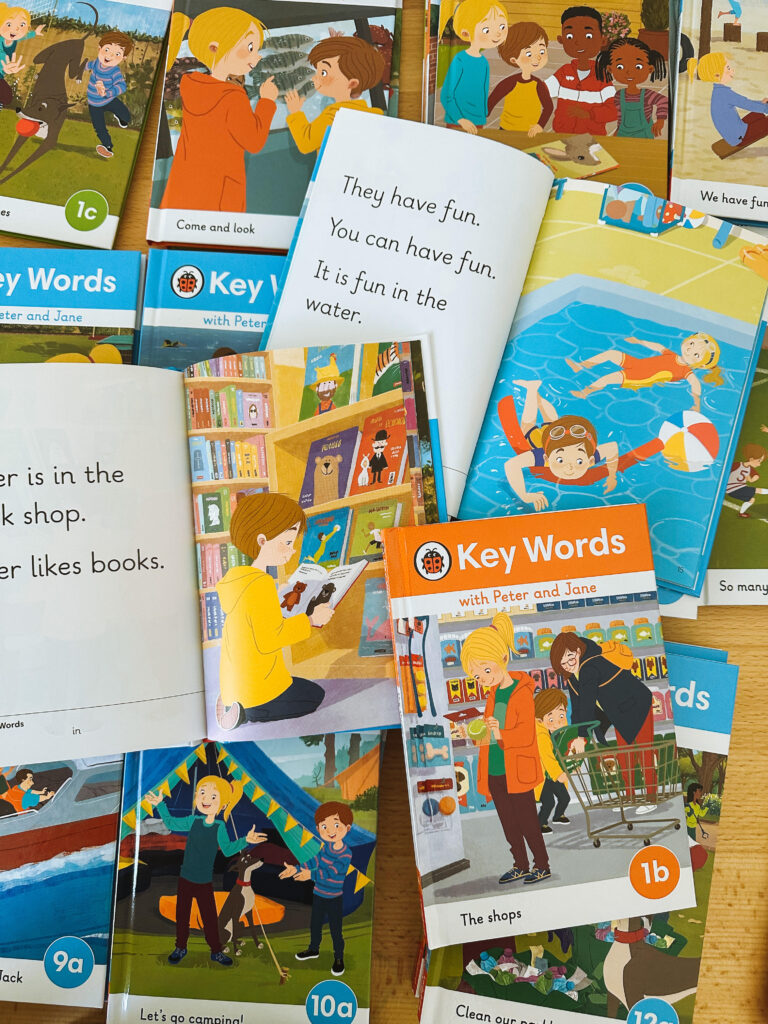 Revised version of Peter and Jane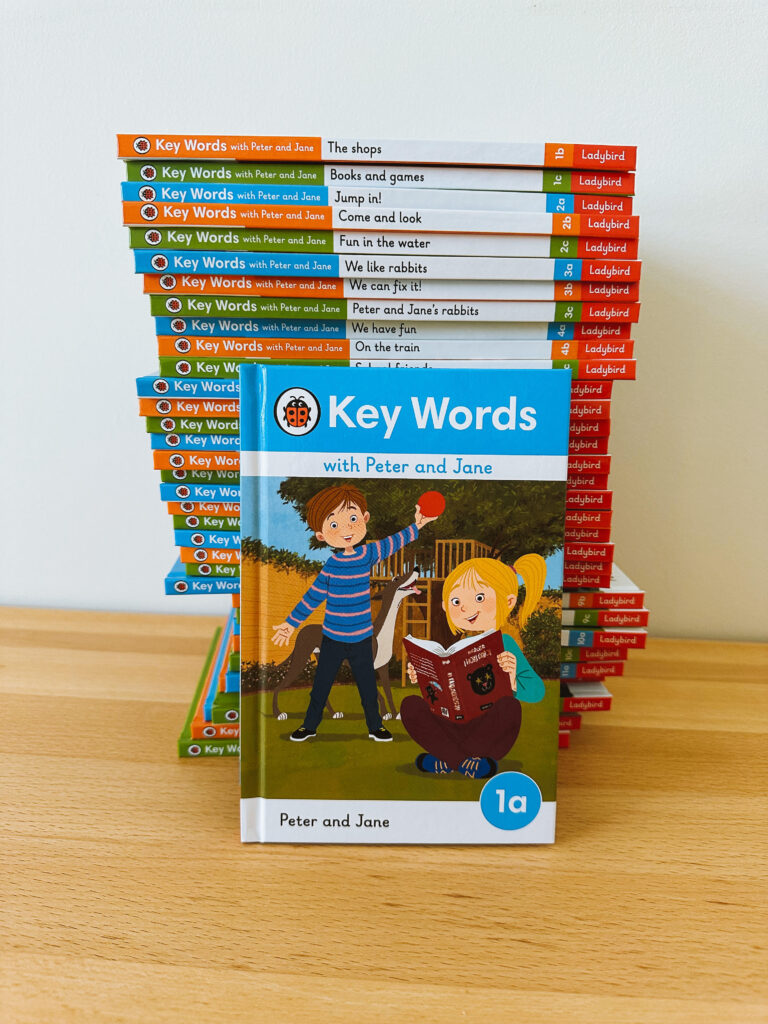 Each book in the series is a compact hardcover edition with around 52 pages. The series consists of a total of 36 books, divided into 12 levels.
Each level comprises three books: a, b, and c.
Series a introduces new words gradually. The Key Words for each level are found in series a
Series b offers more practice with words from the 'a' series.
Series c aims to connect reading, writing, and phonics, helping children reinforce and apply the new words they have learned in the series a and b books.
The recommended sequence for reading Peter and Jane books is to start with 1a, 1b, and 1c. Once the child has mastered them, they can move on to the next level.
Let's take a look at the Key Words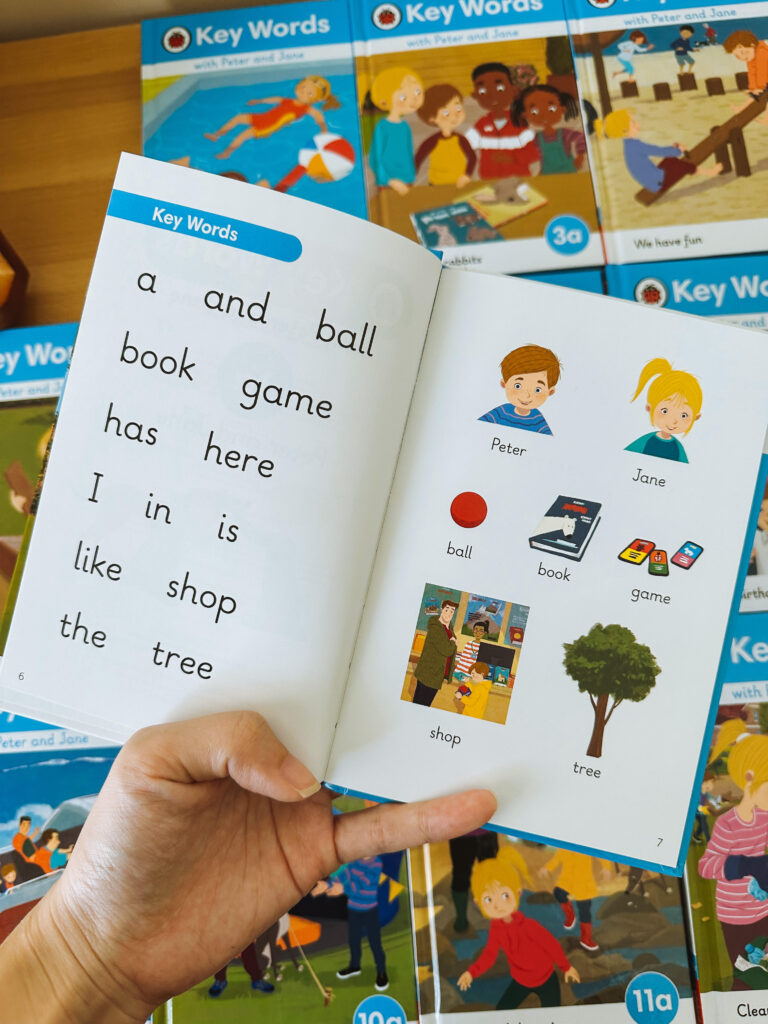 The Key Words in Peter and Jane books were designed to help children learn to read by concentrating on the most frequently used words in English. The Key Words program is founded on the recognition that only 12 words account for one quarter of all English words we encounter in reading and writing, and 100 words constitute half of our daily vocabulary. These words range from basic ones like "a," "and," "is," and "it," to more complex ones such as "what," "where," "your," and "which." The program is backed by scientific research and is globally recognized.
Why Peter and Jane Books Are a Great Choice for Young Readers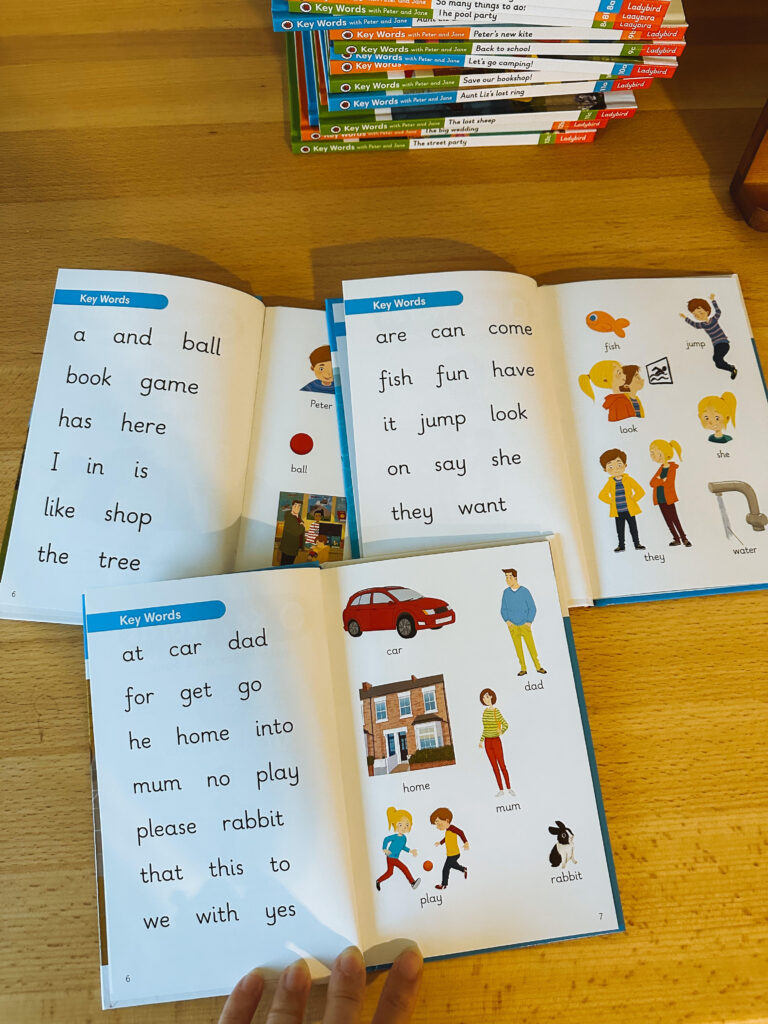 Peter and Jane books is a combination of the "look and say" and phonics approaches.
Look and say books, also known as whole word or sight word reading, is a method of teaching reading where children learn to recognize words as whole units rather than sounding out individual letters or groups of letters. This method involves memorizing frequently used words in the English language, such as "the" or "and," and recognizing them by sight rather than breaking them down into phonetic sounds. These books are effective in aiding the memorization of sight words.
While the "look and say" method focuses on sight words, the phonetic approach emphasizes the connection between letters and their sounds, enabling children to sound out words. Approximately half of the Key Words in Peter and Jane series can be sounded out phonetically.
The blended approach helps children quickly and easily understand new words and full sentences, developing their word-recognition and phonics skills and ultimately enabling them to become fluent and independent readers. Additionally, with the gradual introduction of new words and repeated practice, previously learned words are reinforced.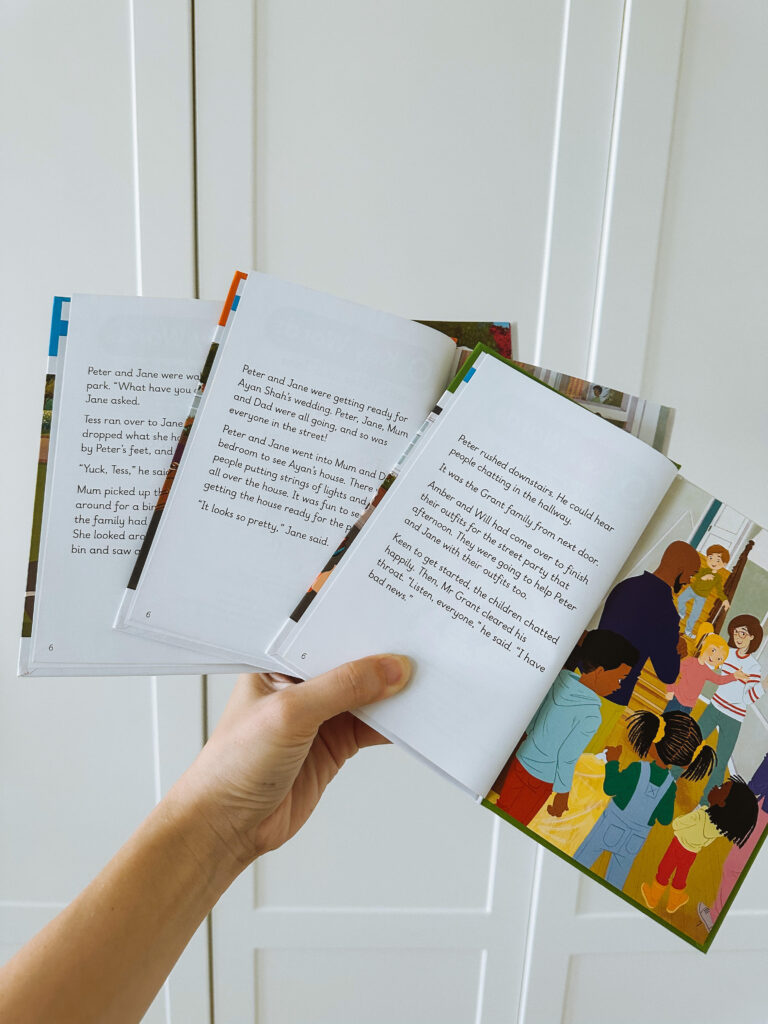 Level 12 of Peter and Jane offers additional practice for the Key Words introduced in levels 1-11. This consolidation level aims to reinforce the child's reading abilities and build their confidence to read independently.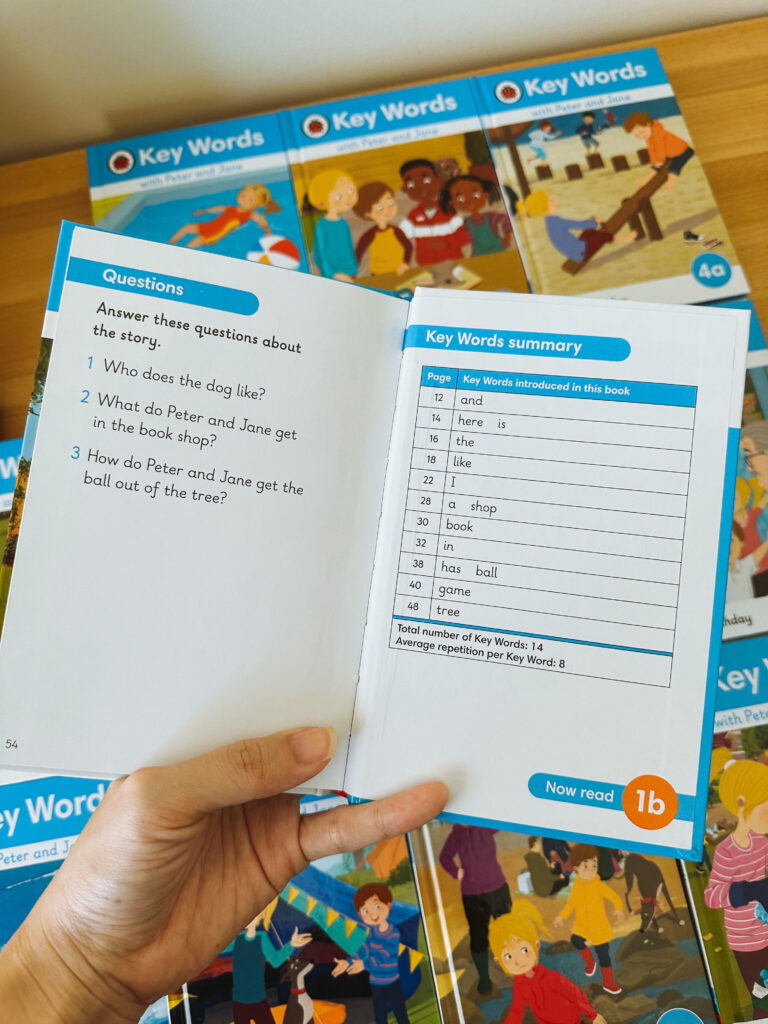 I've always appreciated having questions and answers at the end of a book, and Peter and Jane series is no exception. These questions not only aid in my child's comprehension of the storyline, but they also spark discussions and allow us to dive deeper into the characters and themes presented in the book.
The keyword summary displays the Key Word count and average repetition per word for each book.
In conclusion, the revised versions of Peter and Jane books with its updated illustrations have been a hit with both children and parents alike. The combination of the "look and say" and phonetic approach to reading makes it an ideal choice for children who are just starting their reading journey. It's amazing to see how Ladybird has made the series more diverse and relatable, making it even more engaging for young readers.
More pictures to see the difficulties in each levels: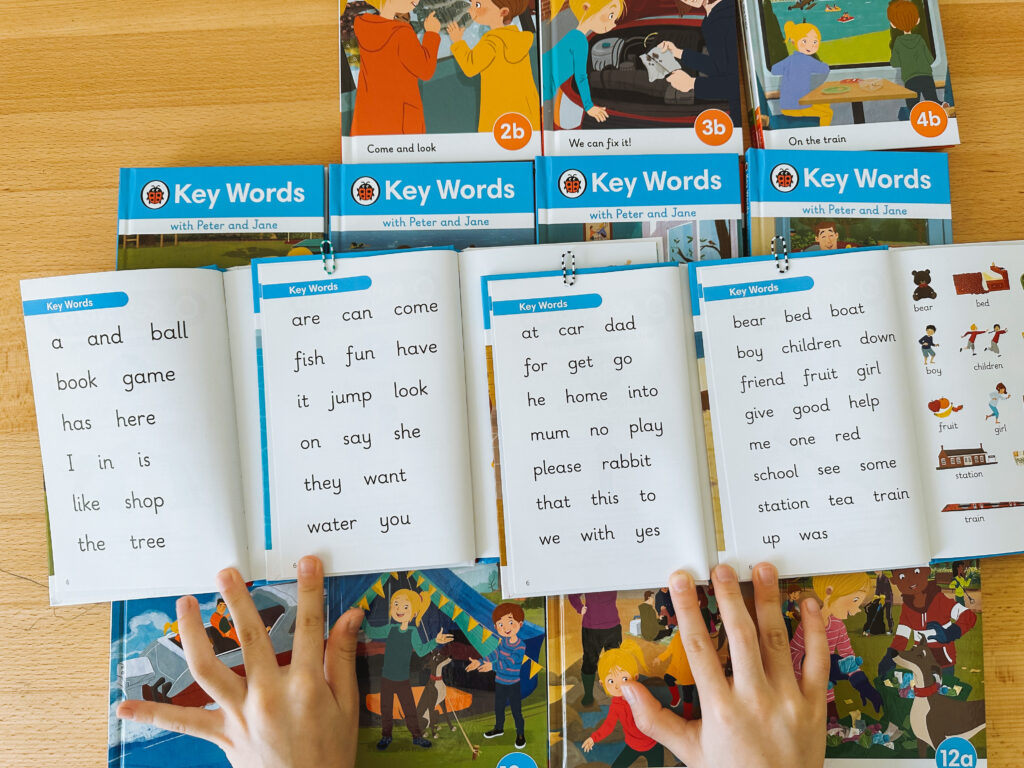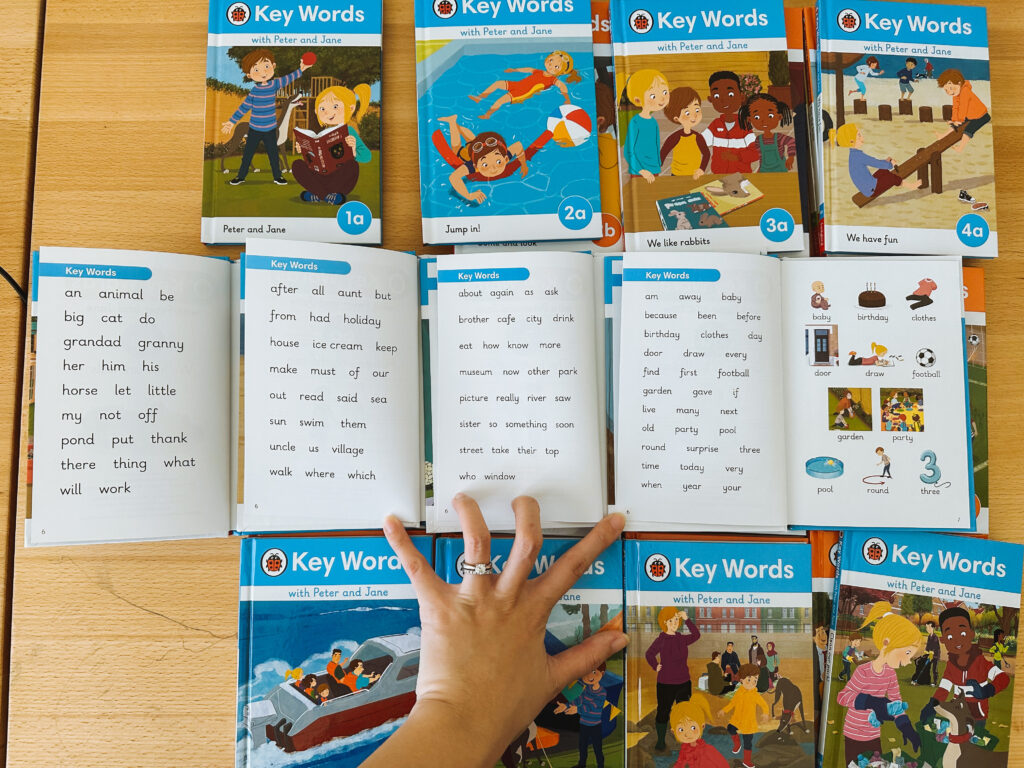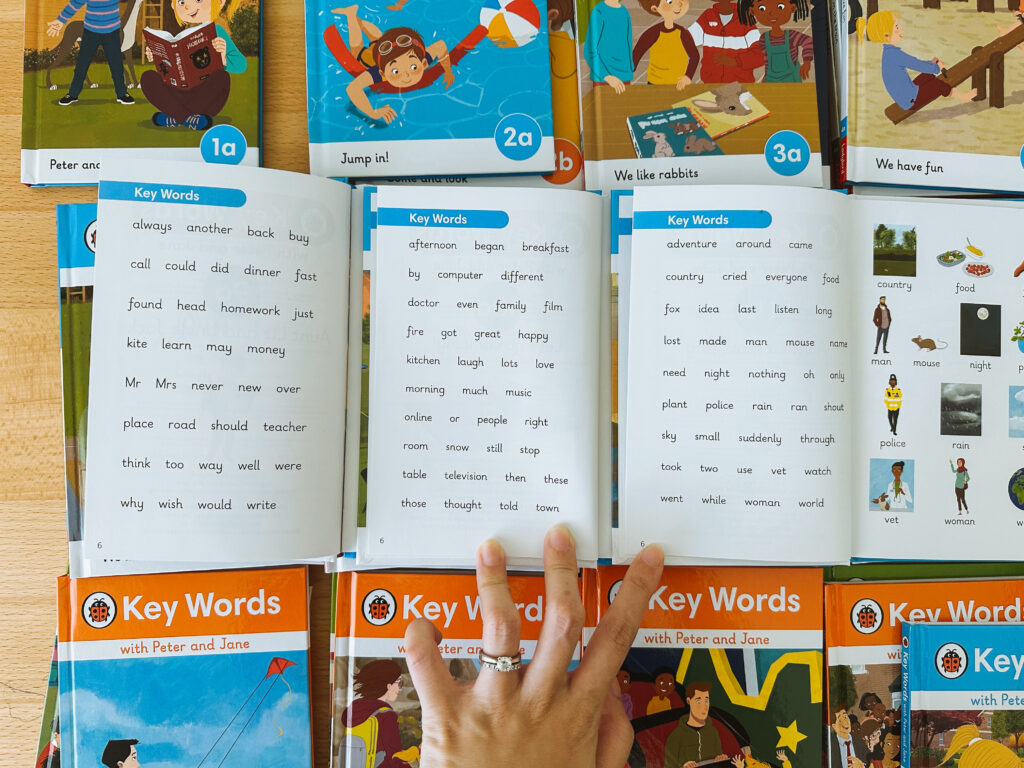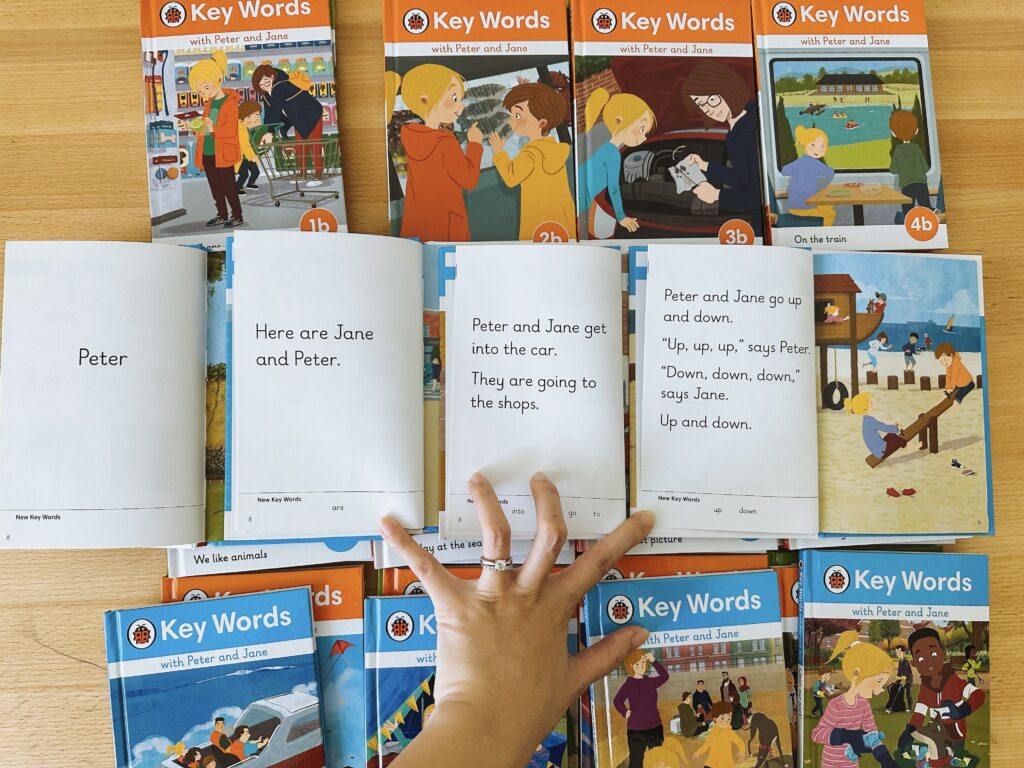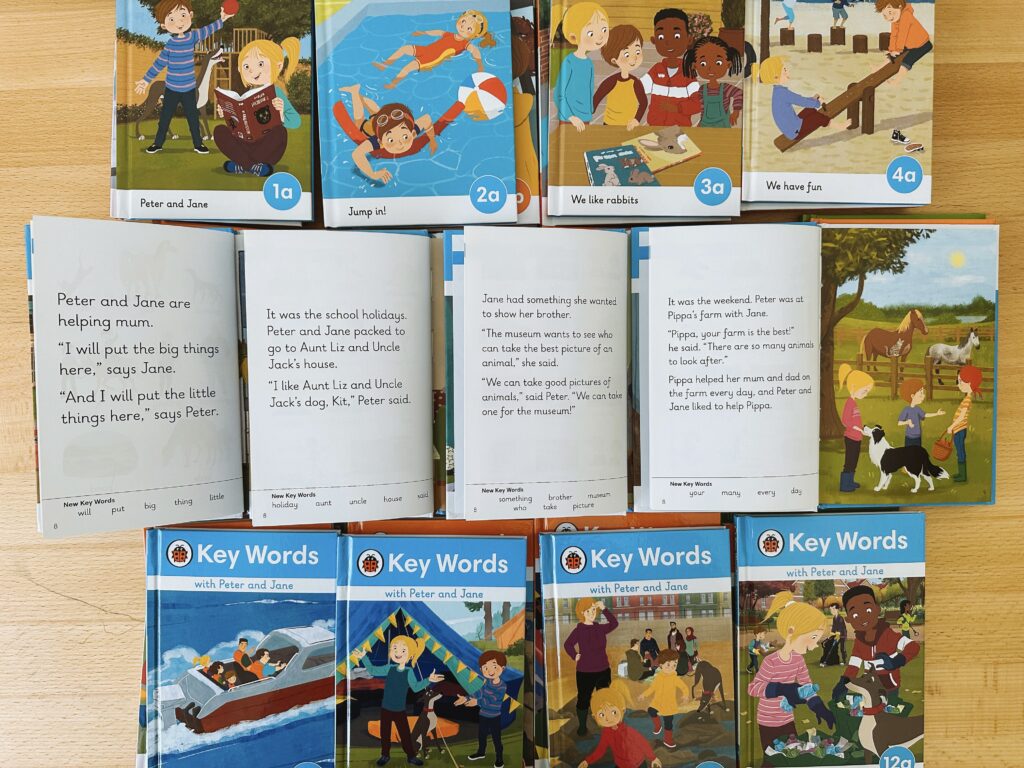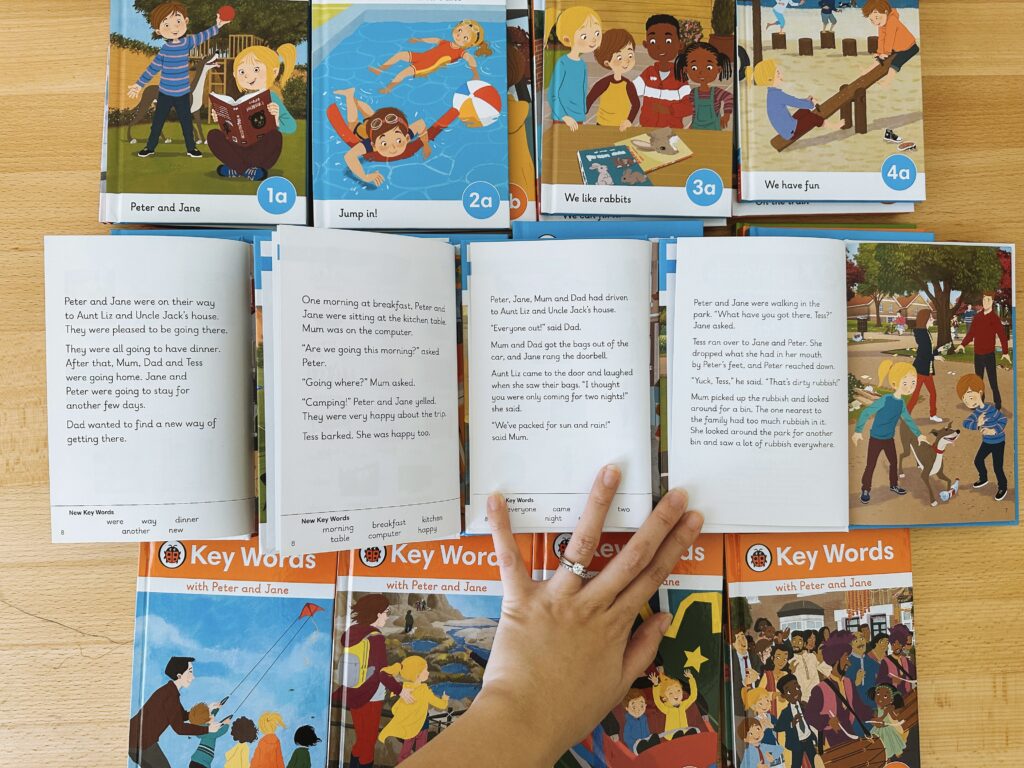 PO link here: